'I'm not living, I'm surviving': 43-year-old caller to move back in with parents due to crippling cost of living crisis
11 May 2023, 15:48
43-year-old Shelagh Fogarty caller moves back in with her parents.
Caller Rachel in Bristol made a "difficult decision" to sell up and return home, following a bout of ill health due to stress.
The cost of living crisis and rising interest rates have forced caller Rachel from Bristol to make the "difficult decision" to move back in with her parents.
Explaining her situation to Shelagh Fogarty, Rachel said: "I haven't lived at home since I was 25, I'm now 43 this year and I'm actually going to be selling my house and moving back in with my parents".
Rachel quoted the current cost of living crisis as a main driving force behind her decision, stating, "I was finding I was working all hours, being quite stressed out from work and not having the time to even enjoy living in my home".
READ MORE: Millions face mortgage bills hike 'of £600 per year' as Bank raises interest rates to highest level since 2008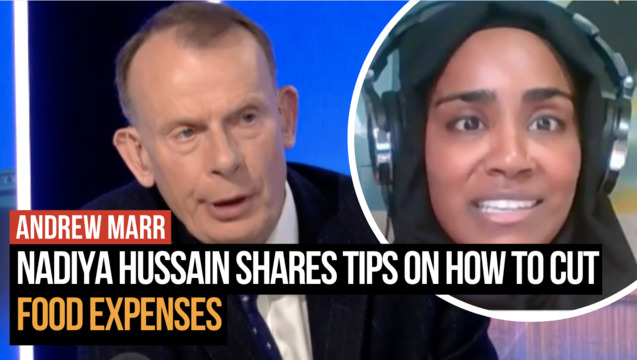 Nadiya Hussain on how to cut expenses during the cost of living crisis
Their conversation fell as the Bank of England raised interest rates for the 12th time in a row, from 4.25% to 4.5%.
Worried about the impact on her parent's variable rate mortgage, Rachel outlined how "the best idea for us is if I move in with them, and we all pay a mortgage together".
Optimistic about the change, Rachel reflects on her decision with Shelagh stating, "You've only got one life and we need to live it and I just feel like I'm surviving, I'm working and paying the bills".
READ MORE: 'Would I ever have been told?': Brother of murdered Daniel Morgan raises questions after files found locked in safe
The latest 0.25 hike in interest comes as the Bank of England's monetary policy committee (MPC) voted by a majority for a 12th successive increase in borrowing costs, continuing its most aggressive rate-hiking cycle since the 1980s.
UK rates are at the highest level since October 2008, when the global economy was battling the financial crisis.