Labour MP says Levelling up funding is 'fixed' after PM's constituency received £19m
19 January 2023, 17:11 | Updated: 19 January 2023, 17:39
Labour MP Peter Dowd: Competition for levelling up funding is 'bent'
After an unsuccessful levelling-up bid, Labour MP Peter Dowd accused the system of being "fixed" and "bent".
On Thursday morning, the government announced 'levelling up' funding plans which will see £2.5bn shared between constituencies up and down the UK.
Shelagh Fogarty spoke to two Labour MPs, one whose bid for 'levelling up' funding was met by the announcement and one whose bid had been unsuccessful.
"I noticed Peter, straight away your displeasure really at what had happened," Shelagh said to the Labour MP for Bootle, Peter Dowd.
Mr Dowd explained that his funding bid was for a "variety of potential developments" in his constituency which he described as an "incredibly deprived area".
These developments included "investing in the canal side," the town centre and a "cultural centre".
"How in God's name can a place like Bootle in the third category not get a penny and the Rishi Sunak gets twenty million quid for his constituency which is in the lowest deprivation levels in the country!
"It's just not right!" He declared.
Shelagh asked him what he thought of the system saying: "'Hunger games' was the term Lisa Nandy used."
Peter Dowd completely condemned the system as he told Shelagh he knew some Tory MPs were briefed early yesterday but he found out twenty minutes before midnight via email.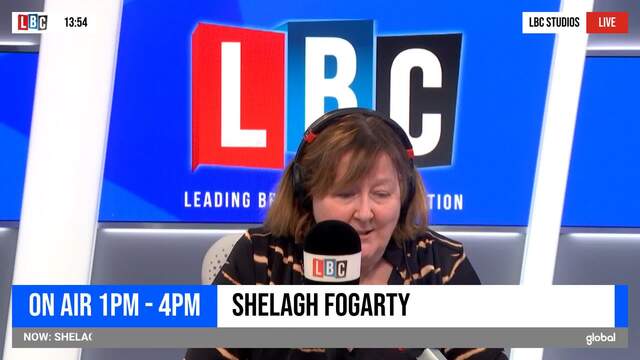 Ben Kentish: Tory MPs 'furious' at lack of funding in areas needing it
Labour MP Kim Leadbeater was also on the line, she had been successful in her bid for funding.
Ms Leadbeater said although she was happy to have received funding for her constituency she felt it was an "unfair way of doing things".
She went on to describe it as an "uncomfortable competition" that is "pitting communities against each other".
Mr Dowd chimed in: "The competition is fixed!"
"It's a bent competition," the MP insisted.
He described Bootle as "clearly, demonstrably, evidentially deprived" emphasising his annoyance at the contingency not receiving any levelling up funding, despite its current state.
LBC's Westminister editor reported Tory MPs as "among those absolutely furious" that some parts of the country "crying out for investment" did not get it, while Rishi Sunak's constituency, which is "far from a deprived area", received £19m.