The Conservative Party is now infiltrated by 'UKIP-ers' and 'self-serving individuals' says Shelagh Fogarty caller
21 September 2023, 16:34 | Updated: 21 September 2023, 16:38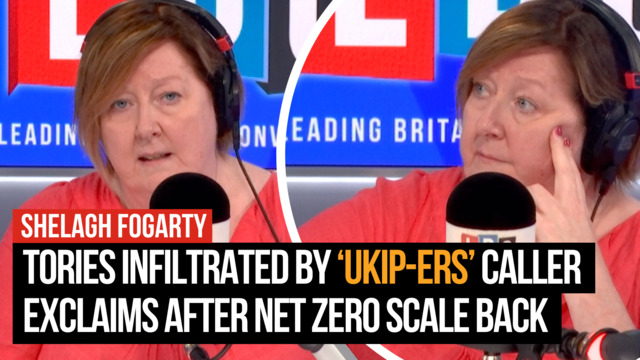 The traditional Tories now infiltrated by 'UKIP-ers' and 'self-serving individuals', says caller
Rishi Sunak's Net Zero speech has evoked a fierce divide among Conservative voters, with many feeling betrayed by the loss of traditional right-wing politics.
Rishi Sunak's Net Zero announcement yesterday has provoked uproar, with the Climate Change Committee asserting that the UK has regressed in its eco-efforts.
Despite criticism, the Prime Minister remains confident that the UK will meet its net zero targets despite being accused of "wishful thinking" by the government's own climate adviser.
A Shelagh Fogarty caller, Mike, expressed outrage at the announcement, deeming the government's actions as "pure incompetence".
Mike told Shelagh the Conservatives should "stick to the 2030" target for reaching net zero and cutting carbon emissions.
Read more: Boris blasts Rishi over Net Zero plans as PM poised to 'water down' climate change commitments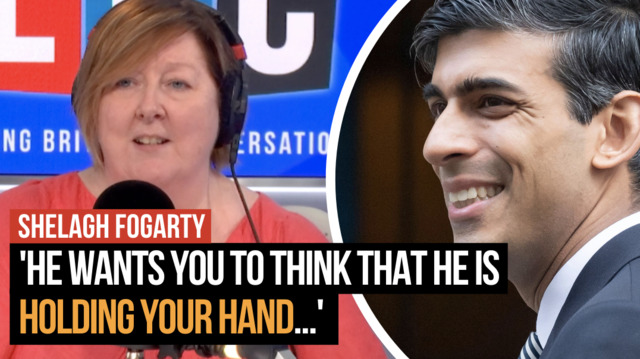 Shelagh Fogarty on Rishi Sunak's climate change stance
He added: "People buy new cars, we'll buy electric, which will release their old gas to the lower income bracket.
"It'll increase the amount of cheap cars for the lower income bracket, and it's probably the only aspect of economics where the trickle-down theory of the old conservative works anymore".
Among the various changes announced in his speech, the ban on the sale of new petrol and diesel cars has been delayed by 5 years.
Continuing, caller Mike reminisced about growing up in the era of Harold Macmillan, who served as Prime Minister from 1957 to 1963.
Mike believed the quality of the Conservative Party had rapidly deteriorated, asserting to Shelagh: "This is incompetence after incompetence after incompetence".
Read more: Labour 'would reverse Rishi's Net Zero u-turn,' Shadow Environment Secretary confirms
He added: "The traditional Conservative Party of old is so infiltrated by UKIP-ers incompetence, self-serving, put it in my own back pocket".
Concluding, Mike told Shelagh he would "never" support the Tories again.
Rishi Sunak acknowledged that there is "lots of resistance" to his row back on climate pledges, as he dodged a question on whether he was making the move in a panic ahead of the next general election.