'We spit out exhausted, dejected, demoralised, disillusioned people': Shelagh Fogarty recalls former Health Secretary's words
12 April 2023, 16:09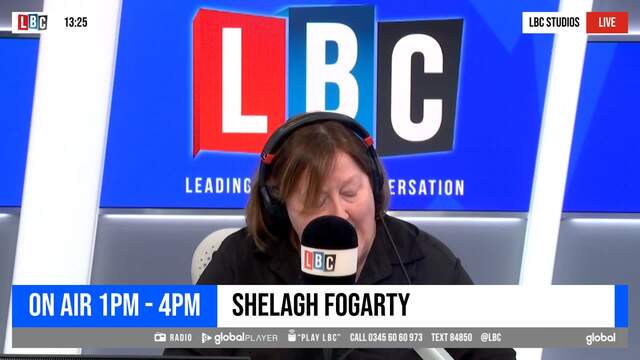 Shelagh Fogarty doctors strikes - extended clip
Shelagh Fogarty recalled the words of Steven Dorrel, former Health Secretary as she urges the public to "think hard about what is happening to the NHS".
Shelagh Fogarty wondered whether we have been "desensitized' to "horrors happening on our doorstep" as she discussed the junior doctors strike on its second day.
"I think it's probably always the case that there's a limit to what we can mobilize in terms of information and perhaps even more than that our emotional and psychological response to that information..."
"I wonder whether all of the above is making us to tired to notice what is going on in the NHS."
READ MORE: Union leader behind junior doctors' strike criticised for holiday during 'largest-ever' NHS walkout
Shelagh went on: "The reason we should care about them [the doctors] is that they care for us.
"It is actually an act of partial selfishness to care for them and to make sure they are paid in a way and work in such conditions that they wish to remain in that role.
"It's as simple as that really".
READ MORE: 'Enemies of peace will not prevail,' says Joe Biden in Belfast speech after White House denies he is 'anti-British'
She recalled speaking to former Health Secretary Steven Dorell, who said: "Historically we have a brilliant, motivated workforce in the NHS, 20 years later we spit out exhausted, dejected, demoralised, disillusioned people."
She concluded: "That's not new and we need to stop doing it".