Head of the Foreign Affairs Select Committee expresses concern over Israeli 'siege of Gaza'
9 October 2023, 16:14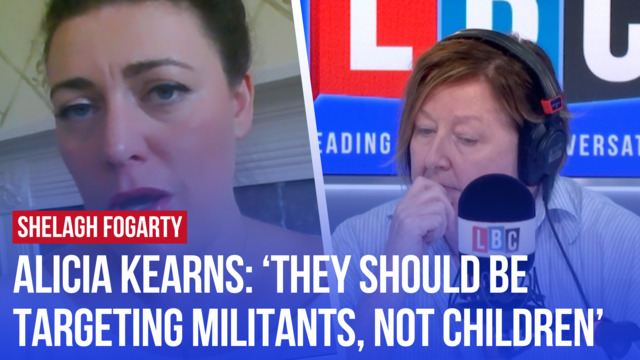 Alicia Kearns tells Shelagh the siege on Gaza is 'worrying'
Alicia Kearns expressed deep distress as Palestinians in Gaza have been dubbed as "human animals" as a full siege of Gaza commenced.
Israel has ordered a "complete siege" of the Gaza Strip - leaving the territory with no food, electricity, or fuel after Palestinian group Hamas launched a 'surprise' attack on Israel on Sunday.
Chair of the Foreign Affairs Select Committee Alicia Kearns joined Shelagh Fogarty in the wake of the siege.
Israel's prime minister, Benjamin Netanyahu, declared war following the attack and called up 300,000 reservists for duty, indicating the possibility of a ground assault into Gaza.
She began by expressing her "worry" regarding the siege of Gaza, noting the population of "2.2 million people" residing in the strip and who are at risk following the declaration of war.
READ MORE: Kosher restaurant in Golders Green vandalised as Met police step up patrols in London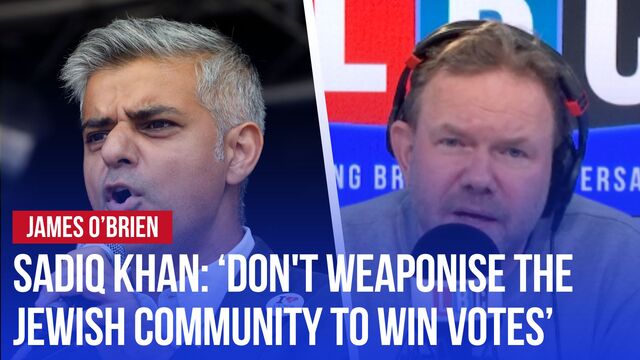 Sadiq Khan responds to Susan Hall accusation that Jewish people were 'afraid of him'
Continuing, the Conservative MP stated: "Hamas does not represent the Palestinian people and it most certainly does not represent Palestinian civilians and the children within the Gaza Strip".
Acknowledging both sides of the war, Ms Kearns added: "I understand the pain of our friends in Israel, we mourn with them and the scenes we have seen are so egregious and evil, but it is really important that Israel prioritise who it is targeting in Hamas military sites".
Read more: Bodies of 260 killed in Israel festival massacre piled up after Hamas went 'tree by tree' executing victims
The Tory MP urged the Israeli Defence Forces (IDF) to avoid at all costs targeting "Palestinian women and children" and "civilians who cannot get out of Gaza".
Concluding she told Shelagh: "We want to make sure we minimize how many civilian lives are lost".
Israel's defence minister has called Palestinians in Gaza "human animals" as he confirmed that a full siege on the coastal enclave would begin.
READ MORE: Siege of Gaza: Israel stops food, fuel and electricity entering disputed territory after Hamas attacks