Caller formerly detained with Rose West 'scared' of sharing prison with trans woman
26 January 2023, 17:01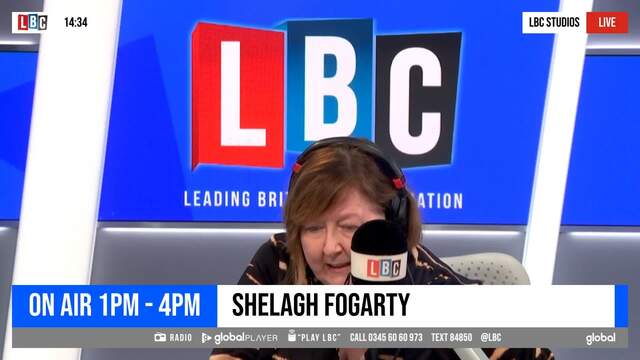 Caller scared about trans woman in prison despite being with Rose West
This caller tells Shelagh Fogarty about her "horrific" experience in the same high-security prison serial killer Rose West was at in the 90s.
After it was announced transgender woman, Isla Bryson will not be jailed in a female prison, Shelagh Fogarty heard from this caller who had been detained with high-profile criminal women.
Anne said to Shelagh that she was remanded and put into a "horrific" high-security prison in the 90s due to the "locality" of where her offence was.
It comes as Isla Bryson's case has caused fury after she was put into a women's prison as she awaits sentencing and heaped more pressure on the Scottish Government in the wake of its changes to gender recognition.
The 31-year-old raped a woman in Clydebank in 2016 and then one in Drumchapel, Glasgow, in 2019, after meeting both online. A court heard how she preyed on vulnerable victims.
Anne later said: "There were people walking around very openly and I didn't know what they had done or put in for."
READ more: Transgender woman found guilty of raping two women when she was a man
Prompted by Shelagh, she continued to say that her cell was "opposite" serial killer Rose West.
She said: "She was the first prisoner I ever met.
"I was just blown away, immediately I recognised her."
Anne went on to tell Shelagh that whilst she was at this prison, there was a "man who was a trans woman" who was kept in "segregation and would only see him in visits".
She said: "It's the thought of what they're thinking if they're looking at my children. It's quite a scary thought but at the time I didn't know they were trans."
READ more: 'This rapist is neither legally or biologically female': Tom Swarbrick responds to trans woman placed in female prison