'The dead zone!': Shelagh Fogarty reacts to PM's claims that anti-maths mindset is holding back UK economy
17 April 2023, 16:26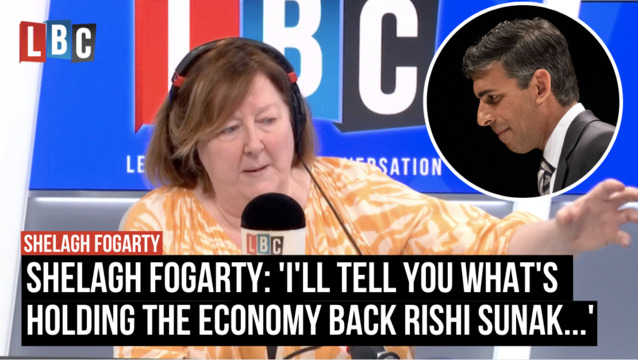 Shelagh Fogarty responds to PM's 'anti-maths' mentality claims
After Rishi Sunak said an "anti-maths mindset" has held back the economy, Shelagh Fogarty blames the UK's politicians for dishonest tax agreements.
Shelagh Fogarty spoke to listeners after Rishi Sunak announced a review to tackle an "anti-maths mindset", which he believes is holding the economy back.
She said: "To listen to him talk about maths. Maths is holding the economy back, and the nation's 'anti-maths' attitude is holding the economy back, no it isn't.
"I'll tell you what's holding the economy back, Rishi Sunak, I'll tell you. Brexit has deadened our economy, speaking of dead zones, chronic illness is holding our economy back, and poor public transport, especially in the north of England and in parts of Scotland I know, experienced bad stuff as well erm it is holding the economy back.
"Insufficient housing is holding the economy back, I could go on, council cuts and the services to council cuts..."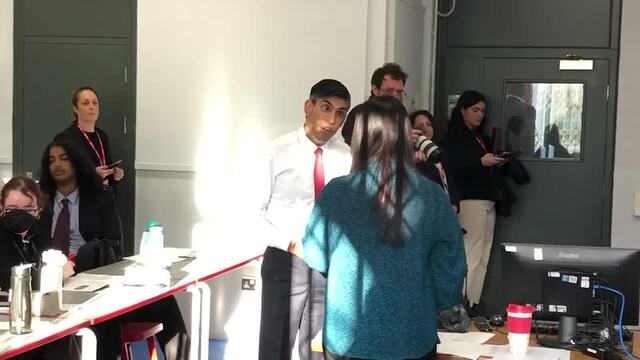 Rishi Sunak visits a school in south west London after launching maths plan
READ MORE: End the 'anti-maths mindset' to grow UK's economy Rishi Sunak says
A group of advisers, including mathematicians and business representatives, will examine the "core maths content" taught in schools.
Shelagh continued: "By the way, I'm not saying don't turbocharge maths, great turbocharge all teaching, do it all, do it all, and still and this includes Labour as well if you think I'm just knocking the government...
"What we really need is a proper serious grown-up conversation about the public services we want, the economy we want, and then make frank and honest decisions about how we get there and that may involve higher taxes.
"But we have a political class that will not say the words 'higher taxes', they just do them from time to time and sneakily and stealthily.
"We don't need stealth taxes. We need open, agreed-on taxes and a better tax system but we don't have those because they're long-term choices that are a long-term effort and nobody I can see is making that long-term effort.
"So is Rishi Sunak with his maths announcement really interested in improving things for you?"
READ MORE: Education Secretary stumbles over simple maths equation after government plans to tackle 'anti-maths' mindset