Was it right for a woman to be jailed after aborting her baby after 34 weeks? Shelagh Fogarty and this caller, discuss
13 June 2023, 16:06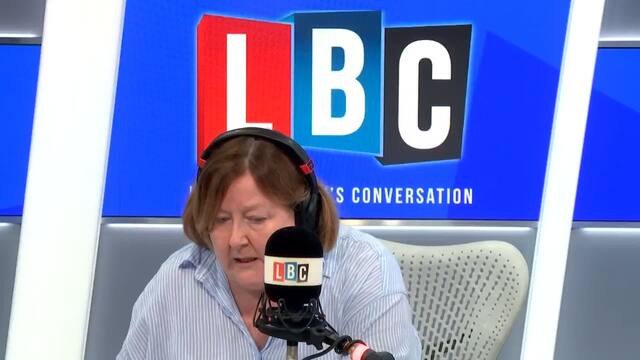 Shelagh debates on whether woman should have been arrested
Following the jailing of a mother for two years for terminating her pregnancy after the legal limit, this caller tells Shelagh Fogarty that the law is a "brutal tool".
Caller Narissa began by saying she "can't understand why they pursued this case" after a mother of two was jailed for two years for taking abortion medication after the legal limit.
Carla Foster, 44, was jailed after being found guilty of ending her pregnancy at thirty-four weeks, twenty-four weeks after the allowed time. Ms Foster acquired the abortion pills through the 'pills by post' scheme introduced during lockdown, whereby women could apply to terminate their pregnancy for up to ten weeks.
The Stoke-on-Trent Crown Court heard that she lied in her remote consultation to obtain the pills.
The Shelagh Fogarty caller said she believed the case was "detrimental" to the public interest, to which Shelagh responded: "I agree that jailing her is against the public interest and certainly against her children's interests but I disagree with you..."
"I think there is a public interest in prosecuting the ending of a pregnancy at thirty-four weeks that no doctor would have sanctioned."
Narissa continued with her argument citing the "circumstances" that Ms Foster was under, saying 'we were all isolated".
She continued: "I think it is completely heartless to pursue this woman."
READ MORE: 'No one has the right to judge you: Mum-of-three jailed for taking abortion pills after legal limit hits back
READ MORE: Eleven killed and dozens wounded in Russian attack on civilian buildings in Volodymyr Zelenskyy's home town
Shelagh reiterated that she does not believe that Ms Foster should have been jailed, adding there "is a public interest" due to the medical implications stating: "No GP would have signed off an abortion at thirty-four weeks...it is not the same as way earlier in the pregnancy."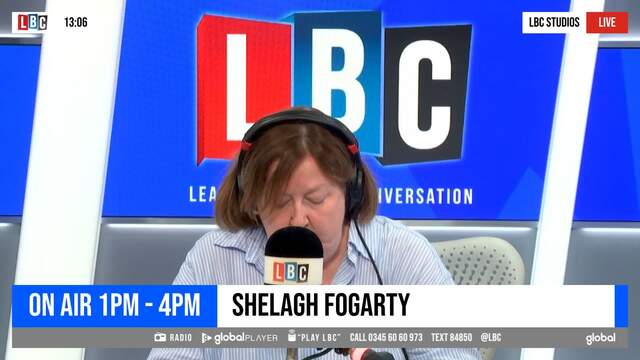 Shelagh Fogarty believes the UK needs to 'overhaul' the current abortion law
Caller Narissa argued: "I can't believe she would have been in a rational state of mind."
Shelagh asked: "Don't you think we should have some sanctions somewhere?"
Narissa referred to the decriminalization of suicide, saying: "I don't see how this is different."
Shelagh shut her down: "It is different, it's someone else's life she's ended."
She asked: "If in stress, she had turned and strangled one of her children in the kitchen would you feel the same?"
Narissa struggled to respond before admitting she may still have sympathy for her.
Shelagh agreed but reiterated: "I'd still tell her that she's committed a crime...I think her own prison is in her head."
"I don't think we can turn away from the ending of a thirty-four-week-old life like it's nothing, it's not nothing," she continued.
Narissa replied: "I just think prosecuting someone who is in that state of mental anguish makes the law a really brutal tool."
Shelagh responded, reminding Narrissa that justice exists "for the life that's been ended or harmed as well."
She went on to explain that she believes that the hearing should have taken place as it has promoted conversation around laws on pregnant women: "We wouldn't know about it and I think we should know about it!" she concluded.