Boris Johnson has put 'our parliamentary democracy in the doghouse', ex-Tory MP says
15 June 2023, 17:05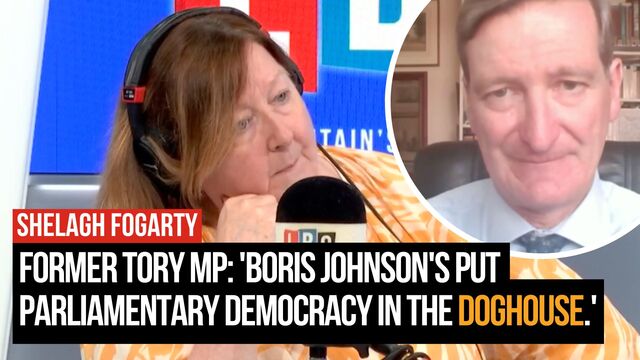 Former Tory MP: 'Parliamentary democracy is in the doghouse and Johnson is the one who put it there.'
With the news Boris Johnson has been found guilty of Partygate allegations, former Conservative MP tells Shelagh Fogarty of lies that are "clear and direct".
As Boris Johnson has been found to have deliberately misled Parliament amid the Partygate scandal, former Conservative MP and Attorney General Dominic Grieve tells Shelagh Fogarty that members of the public have concluded that Parliament is "inherently corrupt."
Former Prime Minister Boris Johnson has deemed the findings "a dark day for democracy', branding the Privileges Committee a "kangaroo court".
He began: "He comes to the despatch box and says I can give you an assurance that no breach happened, which officials explicitly told him that he could not do...and he went ahead and did it anyway.
"There is an example where the lie is absolutely clear and direct."
As Boris Johnson stood down as an MP last week, he has avoided the suspension suggested as part of the report findings, Shelagh and Mr Grieve debated this, with the latter stating: "If he disagreed fundamentally with the committee he could have stayed, he could have made representations to the committee."
READ MORE: Boris Johnson accused of 'an attack on democracy' as Partygate report rules he misled Parliament in five different ways
If Mr Johnson had been suspended a re-call petition could have been launched by his constituency, meaning if it succeeded, he may have been able to re-run in the by-election triggered.
Mr Grieves continued: "The behaviour is classic because on the one hand, he doesn't want to face the responsibility of his actions and he wants to keep open the option of making some kind of return, which seems to be hinted at by those who amazingly still seem to give him some support."
READ MORE: Nottingham attack suspect named as engineering graduate at same university of two victims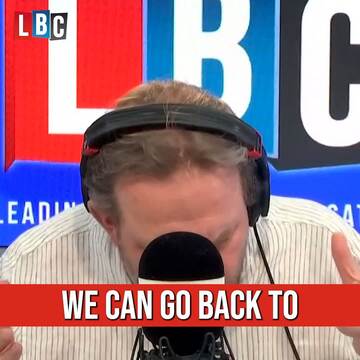 Former Tory MP Rory Stewart tells James O'Brien what he thinks of Boris Johnson
Listen and subscribe to Unprecedented: Inside Downing Street on Global Player
Shelagh asked about the "wider implications" of Boris Johnson and "others around him" appearing to show "scant if any regard" about the institutions in this country.
The former Conservative MP replied saying: "It is pretty dire."
Referring to his own interactions with the public he said: "Most audiences under thirty have come to the conclusion that either Parliament is inherently corrupt and is full of corrupted individuals and are deeply cynical about the democratic parliamentary political process."
He counteracted: "Actually they are wrong about that, the vast majority of MPs are trying to do a reasonable job."
Mr Grieve concluded: "But the fact is our parliamentary democracy at the moment is in the doghouse and the person who has put it there is Johnson."