Landlord comes home to 'break-in' and forced prepayment meter after tenants fail to pay bills
2 February 2023, 16:41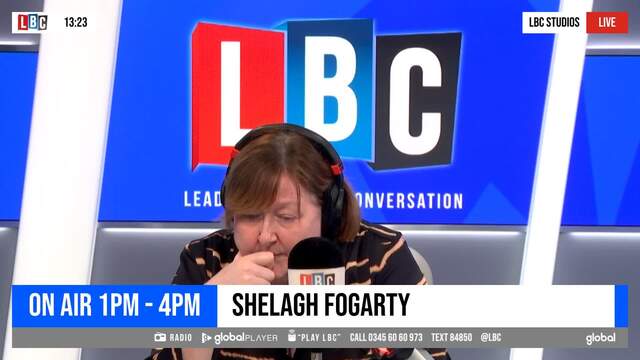 'They'd broken in': Caller came home to a forced prepayment meter
This landlord says a prepayment meter was forced into one of his properties, following an investigation that showed British Gas had been force-fitting them.
Dave from Leeds spoke to Shelagh Fogarty about his experience being a landlord after British Gas stopped force-fitting prepayment meters.
The call comes as an investigation looking into British Gas found they were being installed even where the customer was extremely vulnerable.
The controversial practice sees energy companies apply to the courts for permission for debt agents to force their way into customers' homes and fit a meter if they fall behind on bills.
Dave told Shelagh that a few years ago he had been renting out one of his two houses and after the tenancy finished they decorated it.
He said: "When I went back to the house I'd noticed a letter that they'd left to say that they'd changed the meters and I spoke to my girlfriend who was decorating at the time.
"She hadn't let anyone in, so I rang the number on the letter to find that they'd broken in, there was a warrant, they changed the meters and it was due to the previous tenants not paying the bills."
READ MORE: Fury as British Gas debt collectors force their way into vulnerable people's homes to install prepayment meters
Ed Miliband: 'Unacceptable' for 'most vulnerable' to pay highest bills
Shadow Secretary of State for Climate Change Ed Milliband told LBC that it's "totally unacceptable", and the government has got to "step in and stop it".
Energy regulator Ofgem said it should only be a last resort and never used against people in "very vulnerable situations", while Business and Energy Secretary Grant Shapps said it should stop.
But an investigation by The Times found British Gas continued to do so after a reporter joined Arvato Financial Solutions – a company used by the energy giant to chase debts.
Shelagh asked Dave: "Were you able to change it back to the previous meter?"
Dave replied: "No they wanted to charge me £300 and something to reinstall the normal meter.
"So now, the tenants that move into that house...she's on a pre-payment meter. Now, she's quite happy with it, but I would imagine now with the electricity bills and things I would imagine it's costing her more money."
READ MORE: Bank of England raises interest rate to 4%, the highest level for 14 years as it predicts shorter recession