Former Treasury official outlines 'three immediate priorities' likely to be reflected in Autumn Statement
20 November 2023, 17:12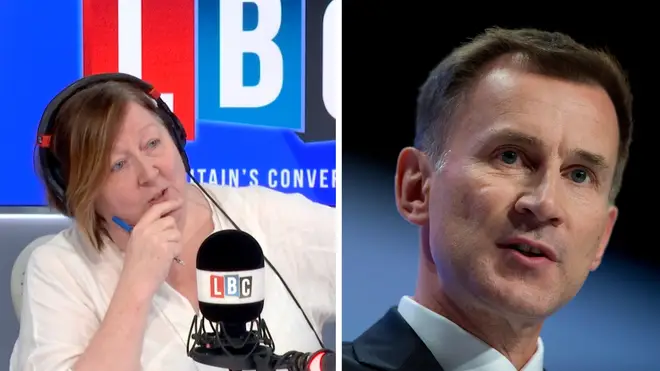 Speaking to Shelagh Fogarty, former Treasury official James Dowling gives his expert analysis of what priorities might be revealed in Chancellor Jeremy Hunt's Autumn Statement this Wednesday.
"The government has three immediate priorities: one is growing the economy, two is continuing stewardship with the public finances, and three is the political focus."
The political focus, Mr Dowling says, will be "immediately responding to calls from the Tory Right for tax cuts, but, in particular, building his platform for the general election, which will be within a year."
On the business side, he predicts: "more incentive to invest and grow - making permanent some of the time limited business expensing regime that was unveiled in march."
"I think alongside that, the Chancellor is going to have to be seen to wear the hair shirt, and take strong public finances seriously and the Office of Budget Responsibility seriously."
"So an explicit rejection of Truss-ism that we saw this morning, I think he really needs to double down on that, partly because he wants to draw the contrast against his predecessor but also because it gives him the political cover, the market cover - then to give some giveaways."
This refers to appeasing the Tory Right, whose support will require an olive branch reflective of Liz Truss' major tax cut plans.
Mr Dowling explains that the Tory Right 'don't recognise' the business tax cut as a 'true' tax cut. "When they talk about tax cuts, they mean personal tax cuts, and on that he's under pressure to give something."
Watch more on the Chancellors plans ahead of Autumn Statement: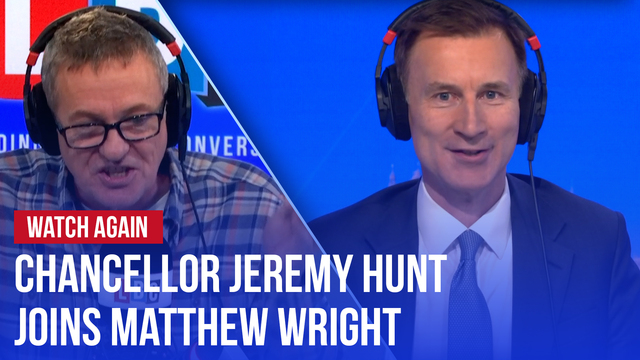 Chancellor tells LBC he wants lower income tax
Following this, Mr Dowling gives his take on recent reports that Jeremy Hunt is planning to slash inheritance tax.
"This is to stave off immediate threat" from the Tory Right, but "actually puts them under attack in the long term for offering tax cuts for the rich."
He adds, "it opens a real opportunity for Labour - very foolish."