'We're full aren't we?': Shelagh questions Robert Jenrick's motive behind encouraging Brits to increase birth rate
3 October 2023, 17:28 | Updated: 3 October 2023, 17:30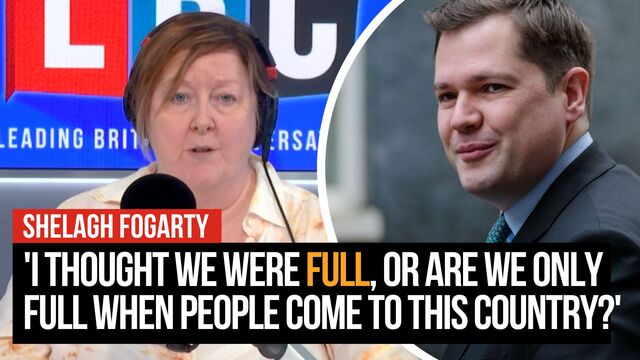 Shelagh Fogarty on Robert Jenrick wanting to increase the birth rate
Shelagh reacts to the Immigration Minister's speech at the Conservative party conference, where he urged Brits to have more children to reduce the need for foreign workers.
Reacting to a speech made by Immigration Minister Robert Jenrick, Shelagh Fogarty began by asserting: "We're full aren't we? Aren't we full?".
During a Policy Exchange fringe event at the Conservative party conference, Mr Jenrick called for British families to have more children to aid the funding and caring of an ageing population.
Shelagh continued: "I keep being told we're full or are we only full if people come to this country to work and to help with the situation that we find ourselves in?
"Is he really saying he wants more British babies? Is he arguably saying he wants more white babies?"
reeling back on this, Shelagh stated, "Plenty of British babies born here are Asian, black, fourth generation, fifth generation, second generation you name it".
Read more: Uncontrolled migration poses 'existential challenge' to the West, says Home Secretary Suella Braverman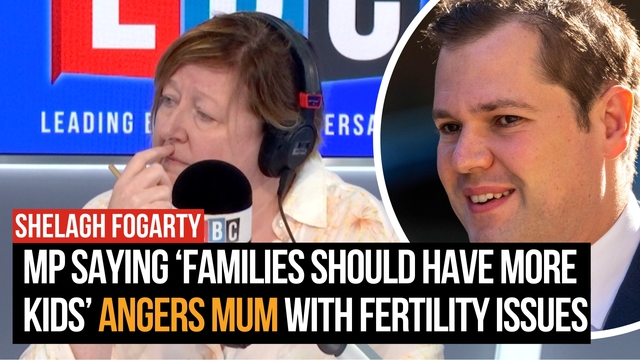 New mum's 'blood boils' at MP's comments after fertility struggles
Continuing, Shelagh added: "He's saying we don't want the levels of immigration that we have because we can't cope with it, so essentially, he wants the workforce to come from within existing families".
Shelagh argued that Mr Jenrick is being "disingenuous" with his comments, as he is not addressing the "realities" prospective parents face in raising children in a cost-of-living crisis.
"We live in a reality where the government is urging everybody to be in as much work as possible," Shelagh pointed out, also noting the expense of childcare.
Social care is entirely "unfit for purpose" Shelagh added, noting families are at "breaking point".
Read more: Tory mayoral hopeful Susan Hall criticised for suggesting Jewish people are 'frightened' by Sadiq Khan
Drawing on her own experience of caring for her mother, Shelagh told listeners: "My mother has seven children, all of us decent salaries, all of us able to give her our time, and we were still stretched to breaking point when it came to the last year of her life".
The immigration minister's comments come alongside his suggestion there should be further cuts to the number of care visas issued to migrant workers.