"You're A Do-Gooder!" Refugee Activist Meets Very Angry Caller
9 February 2017, 16:44 | Updated: 9 February 2017, 18:39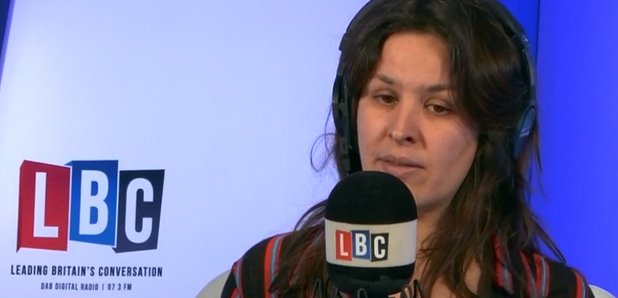 Lliana Bird is the co-founder of Help Refugees UK, but for this very angry caller, she's nothing more than a "do gooder" and he's determined to let her know that.
Joe called Shelagh Fogarty's show as the LBC presenter was joined by Lliana, who's also a broadcaster. He was keen to make clear that he does his part to help other people, but added "The British people have absolutely had enough.
"I help so many people around me," he said. "But if someone like me has had enough and drawn the line, times are changing.
"I would challenge your do-gooder there..."
At this point Shelagh was forced to cut in and ask for Joe to be a more polite with Lliana. After apologising though, he launched back into another attack: "What I suggest she does is empty her own bank account, sell her own house, if she really means what she says.
"If she's not prepared to do that, she's got hollow words!"
Lliana mounted a passionate defence of herself in response to Joe's attack, making clear that she has emptied her own pockets - but also that she was more keen to talk about the big issues and not just her own situation.
Joe's response? Well, he hung up the phone.