Caller accuses Shelagh Fogarty of failing to show support for climate activists
3 May 2023, 15:50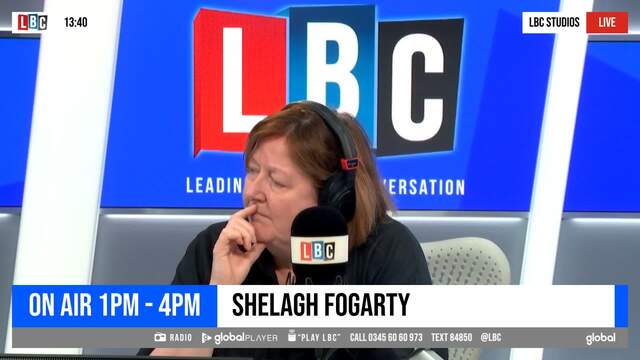 This caller accuses Shelagh Fogarty of not supporting climate activists
Shelagh Fogarty unpacks the accusation that this caller proposes that she doesn't spend enough time speaking about the climate emergency.
Steve in Turkey began, by accusing Shelagh Fogarty of "palming off" one of her previous callers as a result of them saying the media need to get on board with climate protestors.
The call comes as warning letters have been sent to anti-monarchists who aim to protest at the coronation on Saturday. The letter said that there would be criminal offences to prevent any disruption.
The Home Office's Police Powers Unit told the campaign group Republic the Home Office that new powers had been brought forward to prevent "disruption at major sporting and cultural events".
READ MORE: Activist jailed for scaling Dartford Bridge slams sentence saying climate crisis 'should've been taken into account'
He told Shelagh: "I would just like to draw a very clear comparison between the effort and focus that people like yourselves put into getting significant change taking place.
"Which I just don't accept is happening now to something which is arguably existential and far far more dangerous to humanity and we talk about people migrating and discomfort and food shortages.
"We've seen nothing...nothing compared to what would come and democracies I'm afraid only think five years ahead and that's the fundamental problem so it is only the media I would argue, people like yourself who really going to make a step change in attitude."
Shelagh replied: "You're right, I haven't done enough about it and I suspect for some people it feels a bit overwhelming as well and we all want the big stuff.
"I suppose in our day it was nuclear stuff really, not that it's gone away but it was a lot about nuclear annihilation and this now is the big fear of the occupation of many young people so I would absolutely accept that charge against me."
READ MORE: 'Not all heroes wear capes': Anti-Ulez activists branded 'legends' after appearing to tear down cameras