Rishi Sunak is treating the UK like his 'personal Playmobil set' says caller, as junior doctors strike again
12 August 2023, 15:36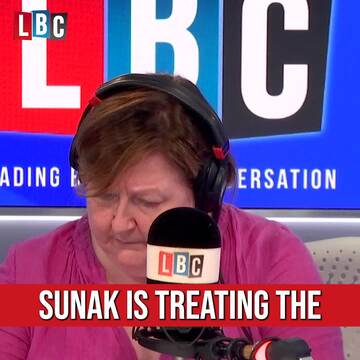 Rishi Sunak treats UK as 'Playmobil set' says caller
This caller accuses the Prime Minister of 'not caring about the people of this country' and making 'absolutely no effort to negotiate' with junior doctors, who have walked out for the fifth time.
"Rishi Sunak is treating the whole nation like his personal Playmobil set", Alice in Northwich told Shelagh Fogarty.
"You can have a town, a village, a hospital, a zoo, whatever you like, and do whatever you like with the people in it", she added.
She went on: "He just gives every impression, every time, all the time and I could go back, that he really does not care about the people of this country and he is making absolutely no effort to negotiate whatsoever.
"All the doctors, what they are very reasonably asking for is restoration of their former pay level."
READ MORE: Junior doctors' strikes costing NHS £1bn as health secretary labels fresh wave of industrial action 'reckless'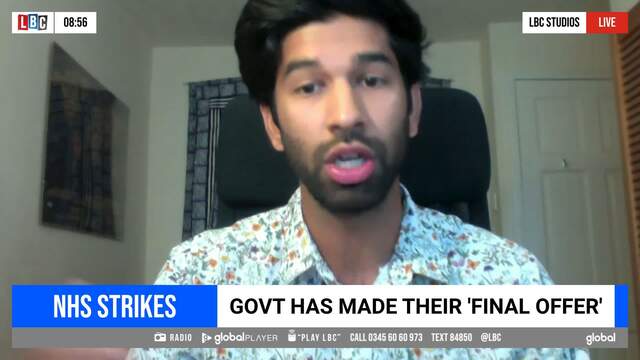 Dr Vivek Trivedi explains why junior doctors should get a 35% pay rise
Shelagh responded: "Strike, after strike, after strike, after strike, people dying because of the strikes. Nobody can tell me that isn't happening - it is happening."
She also recalled how people were dying before the strikes "because of the collapse of the NHS under the Conservatives", adding that "this isn't about blaming doctors, it is about saying 'do something'".
READ MORE: BMA deny new 'informal' pay talks with the government
Turning her attention to the Prime Minister and the Health Secretary, she said: "Rishi Sunak, Steve Barclay, do something."
The BMA's starting position for negotiations was 35%, which they have described as "restorative" to match what they have lost since 2008.
Steve Barclay has previously described it as "unreasonable", adding that "it would result in some junior doctors receiving a pay rise of over £20,000".