Migration rhetoric used by New Conservatives 'breaks something in this country' says Shelagh Fogarty
4 July 2023, 14:33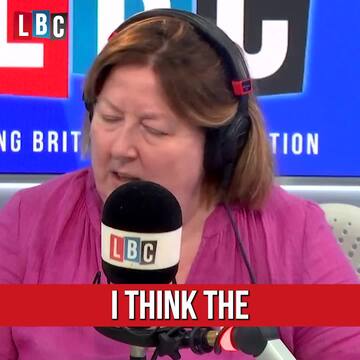 Shelagh Fogarty on the New Conservatives' migration rhetoric
A group of Tory backbenchers believe the Prime Minister should end the temporary visa scheme for care workers and cap the number of refugees who can settle in the UK.
The rhetoric coming out of the "likes of Suella Braverman, Robert Jenrick and the New Conservatives" according to Shelagh Fogarty, "breaks something in this country".
Shelagh's comments arose as Rishi Sunak faces a new threat from the right wing of the Conservative Party regarding migration, as net migration to the UK stood at 606,000 in 2022 - the highest ever.
The 'New Conservative' MPs include party Deputy Chairman Lee Anderson, Jonathan Gullis and Miriam Cates.
The group is calling on ministers to close temporary visa schemes for care workers as part of the effort to slash immigration.
READ MORE: 'New Conservatives' insist loyalty to Rishi Sunak as they call for 'drastic' cut to immigration levels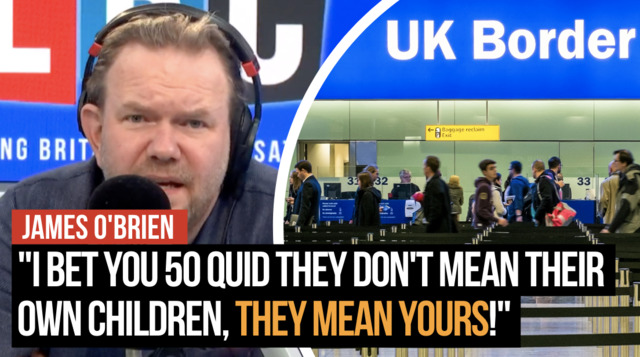 James O'Brien tries to comprehend the "feudal" views of Tory MPs
Shelagh added: "I think it breaks what we say we are, which is broadly speaking, a country of decent people who, we are like any country, we've got our problems and we've got our problem people and people who would harm children."
Noting that the UK is "no utopia for children" highlighting the fact "children are harmed in this country", Shelagh added, "but broadly speaking, we think of ourselves as decent and we think of ourselves as decent and protective towards children, perhaps more than anything."
Shelagh concluded by questioning: "So where does this lie with all of that? And how long do we have to tolerate this degradation of who we are, I wonder?"
READ MORE: Partygate investigator Sue Gray broke Civil Service code by discussing a job with Labour, inquiry finds
The UK's overall population grew by more than 600,000 people last year, according to the latest figures from the Office for National Statistics, which said the increase was driven by more people from outside the EU arriving on student and work visas, and refugees fleeing conflict and persecution in Ukraine and Hong Kong.
In a report launched on Monday, the New Conservatives claimed the British public "did not vote for mass migration and the social and economic harms it brings".