Caller blames 'lying' politicians for loss of faith in democracy, after Keir Starmer revealed five missions
23 February 2023, 15:52 | Updated: 23 February 2023, 15:55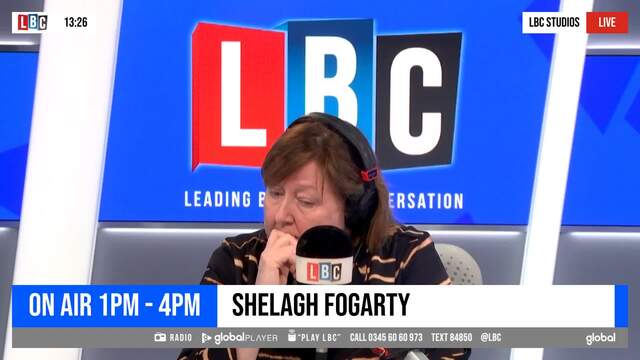 Caller doesn't trust 'a word' Keir Starmer says
Shelagh Fogarty spoke to this caller who says because politicians have been seen to be "blatantly" lying, people have lost trust in the democratic system.
In response to Keir Starmer's five 'national missions' announced in Manchester, Hassan in Cambridge said to Shelagh Fogarty that he doesn't "trust a word" Sir Keir Starmer says.
Hassan said: "If you are going to completely abandon all fundamental things that you pretended you have helped through the past 30 years of adult life, and you're going to come up with something new for your 2024 manifesto, why should we trust him to deliver on that manifesto when he gets into power?"
The call comes after Sir Keir Starmer shared his 'national missions' that he says will 'fix' Britain. Sir Keir said the pledges, which will be at the centre of Labour's next election manifesto, will bring an end to "sticking plaster politics".
The Labour leader said he hoped his "mission-driven government" would "ruffle feathers across Whitehall".
"Pick any of the current problems: energy security, productivity, immigration, we could be here all day, but it wouldn't matter: the pattern is always the same," the Labour leader said.
READ MORE: Keir Starmer announces five 'national missions' to 'fix' Britain as he reveals Labour is already planning second term
Shelagh said to Hassan: "But he's not the first politician or political leader to speak, to use the odd slogan.
"I mean remember Theresa May, she was constantly saying Brexit means Brexit and she couldn't answer beyond that, what it meant."
Hassan replied: "Exactly and look what happened to her... The point is that when politicians are seen to be blatantly lying people lose faith in the democratic system."
"That's when Brexit happened and that's when Trump happened."
READ MORE: LBC caller puts Keir Starmer on spot over money donated by Just Stop Oil donor