Our economic woes are down to Brexit, says Lord Heseltine
5 May 2023, 19:37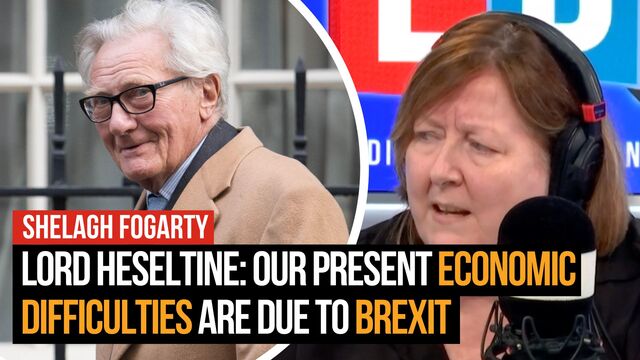 Michael Heseltine blames Tory local election failures on Brexit
The former Conservative Deputy Prime Minister had some brutally frank comments on why the economy has struggled in recent years.
"The elephant in the room of our present economic difficulties is Brexit", Lord Heseltine said simply.
He told Shelagh Fogarty: "We have severed our connection with our biggest market, and for all sorts of understandable political reasons, there's no political party prepared to face up to this.
"We've made a classic mistake, a terrible historic missed calculation.
"Until people wake up to that, we're just going to listen to more and more platitudes about what they're going to do and what change is coming and all that."
READ MORE: 'Holy c*** - we've got no plan, what will we do?': Shocked Boris's reaction to Brexit vote revealed
The Tory peer added: "The fact of the matter is that our marketplace has been cut beneath our feet."
"By ourselves - we did it to ourselves", Shelagh put in.
"Yeah absolutely, and worse - we did it on the basis of a pack of lies!" he agreed.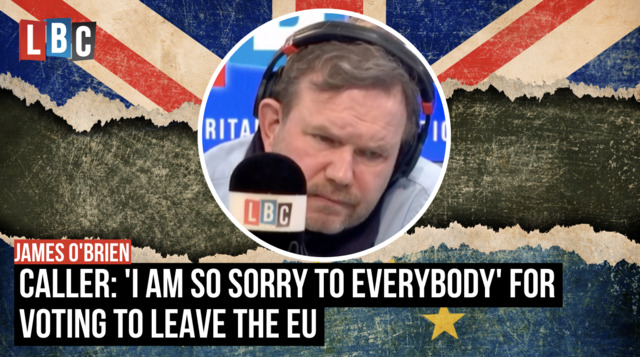 Brexit voter bitterly regrets his vote
His comments came the day after the local elections, which have seen heavy Conservative losses of over 850 seats at the time of writing.
Earlier today during Andrew Marr's analysis of the results, he mentioned that voters are still "very angry" with the Tories, most recently because of Liz Truss' premiership, during which Kwasi Kwarteng produced the controversial mini-budget.
READ MORE: 'This is a disaster for the Tories!': James O'Brien blasts the Conservatives after their local election results
His desire to cut the 45p rate of income tax for those earning over £150,000 saw a rare issue of rebuke from the International Monetary Fund, the pound fell to a record low against the dollar, inflation soared to a 41-year high of 11.1%, and the Bank of England also hiked interest rates to compensate.
Mortgages and pensions took a hit with the sharp and sudden changes in the economic climate, public anger boiled over during the worsening cost of living crisis.