Amid Nicola Bulley case Shelagh Fogarty comments on diminishing trust for the police force
17 February 2023, 16:29
Shelagh speaks about public distrust in the police.
Shelagh Fogarty sheds light on public distrust in police search and rescue services in the Nicola Booley case.
Shelagh Fogarty spoke to listeners about the police handling of the Nicola Bulley investigation, saying that public distrust in the police is at an all-time low "since the murder of Sarah Everard".
"We've learnt so much about the police in the last year... following the investigations into the Met... all of us can stand in the shoes of someone whose loved one has gone missing," Shelagh said.
Shelagh threw shade at the police's search and rescue operation saying: "I can't square why they didn't say at the beginning... 'please treat her as a missing person'." Instead they just "decided" she was in the river.
Shelagh's comments follow the news that Lancashire police will be asked to defend their disclosure of Nicola's health issues after they made public her struggles with alcohol and menopause.
Read More: 'We need a breakthrough': Nicola Bulley's father tells of 'daily struggle' as hunt enters fourth week
In a statement released on Wednesday, Lancashire Police said Ms Bulley had suffered from "some significant issues with alcohol" and "ongoing struggles with the menopause" as it turned out they had visited her property prior to her disappearance.
Even Home Secretary Suella Braverman has made her objection to the police's disclosure of sensitive information known. A Home Office spokesperson released a statement saying: "The Home Secretary and Policing Minister are receiving regular updates from Lancashire Police on its handling of this case, including why personal information about Nicola was briefed out at this stage of the investigation."
Read More: 'Time will tell' if Lancashire Police was right to release Nicola Bulley's problems, Britain's top cop says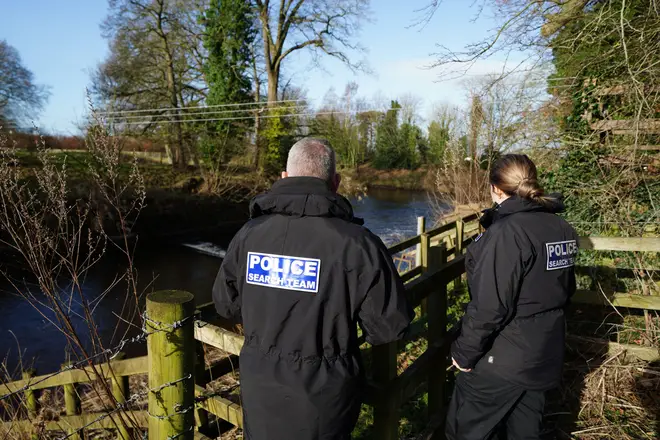 Shelagh's comments also bring into light a general waning in police trust following incidents involving Met policemen Wayne Cozens and David Carrick. As well as recent figures show that 10,200 complaints were made against Met policemen by members of the public between 1st January and 9th December last year.
Shelagh makes clear this distrust has perhaps fuelled the online speculation surrounding the Bulley case making it particularly difficult to solve.
Read More: Nicola Bulley's family 'in pieces' as search expert shocked at cops telling public about her alcohol struggles