Tories have treated taxpayers' money 'recklessly' comprising pupils safety at school says Shadow Education Secretary
28 June 2023, 16:00
Bridget Phillipson: The scale of what Labour will inherit will be worse than anything they've faced
With an estimated 700,000 pupils in unsafe or ageing schools in England, the Shadow Education Secretary shares her disdain at Tory mismanagement of money which has led to safety concerns.
Shelagh Fogarty began by questioning the Shadow Education Secretary: "What's Labour's plan for the fabric of schools?"
Bridget Phillipson replied saying: "I think firstly, the point that you're making around the fabric of school buildings being important is absolutely crucial.
"I don't believe we can expect teachers to deliver first-class education when our children are in second-rate buildings".
Reiterating the "damage" the Conservative government have done to the economy, Ms Phillipson said: "The scale of what the next Labour government, if we're fortunate enough to form that government, the scale of what we will inherit will be far worse than anything we ever faced".
Their conversation arose as the National Audit Office (NAO) reported an estimated 700,000 children are being taught in unsafe or ageing school buildings in England that need major repairs.
The NAO report says the Department for Education (DfE) has, since 2021, assessed the risk of injury or death from a school building collapse as "very likely and critical".
The Shadow Education Secretary continued saying: "The last Labour government, the Building Schools of Huge Future program did transform the life chances of a generation of children who got to go to school in brilliant, modern, world-leading facilities".
Listen and subscribe to Unprecedented: Inside Downing Street on Global Player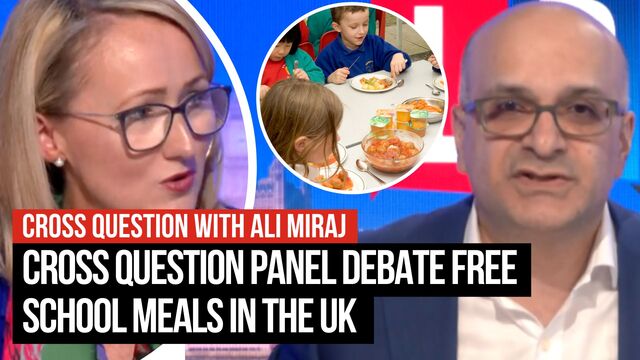 Rebecca Long-Bailey argues if Labour doesn't pledge free school meals, they won't grow the economy.
Ms Phillipson blames the Conservatives for "crashing the economy" adding they have treated taxpayers' money "recklessly" and in a "cavalier way", meaning Labour will be confronted with some "very, very difficult and tough choices".
Highlighting to Shelagh that Labour has always "prioritised education", the Labour MP said the first step is for "ministers to come clean" and "tell us where these buildings are".
Admitting the project will be "really, really challenging", Ms Phillipson said, "Hundreds of thousands of children are going to school in buildings that are completely inadequate or need repair".
She added: "That will take time for us to fix."
Read more: Lewis Capaldi 'leaning on girlfriend' after cancelling tour dates to adjust to 'impact of Tourette's syndrome'
Read more: Phillip Schofield 'holds vigil for seriously ill mum' who supported him following This Morning axe
Noting the progress Labour made on the building Schools for the Future program, the Shadow Education Secretary stated: "I can't commit to fixing the full extent of 13 years of Conservative failure as quickly as I would like."
Continuing she told Shelagh: "Everything that Liz Truss did last year, the terrible growth that we've had for 13 years under the Conservatives means that that next Labour government, if the British people put their trust in us, we'll face some really, really difficult decisions".
Exacerbating her "deep concern" as a member of Parliament, as well as a parent, the Labour MP said: "The fact that so many children and teachers are being put at risk by these completely inadequate provisions, and the fact that the government has absolutely no plan to fix and not only do they have no plan to fix it, they won't even tell us exactly what's going on".
The NAO's report uncovered regional variations in how much money needed to be spent per pupil to put schools back into good condition.
The East and West Midlands had the greatest average need per pupil, followed by parts of northern England.
The report found more than a third (24,000) of all English school buildings had passed their estimated initial design life.