'Tough on graffiti but not child rape?': Nick Ferrari challenges Policing Minister
27 March 2023, 09:02 | Updated: 27 March 2023, 09:12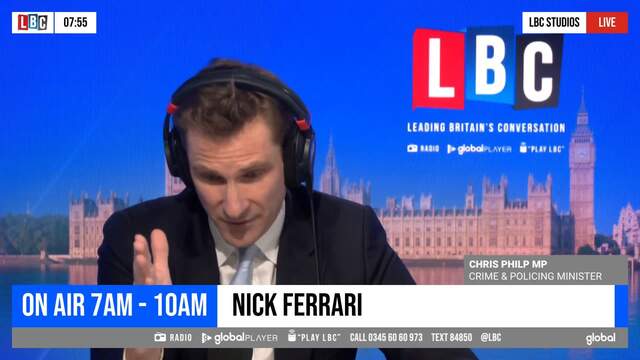 Nick Ferrari challenges Policing Minister on rationale behind anti-social behaviour crackdown.
Nick Ferrari challenged Policing Minister Chris Philp on the government's plans to get 'tough' on anti-social behaviour, highlighting their previous failures to prosecute sex offenders.
Nick Ferrari asked the Policing Minister: "It would appear we're going to get tough on people who draw graffiti or smash bus shelters, but meanwhile I read at least one thousand sex offenders have avoided criminal records over the last two years by apologising to their two victims.
"So under your government, you're going to get very tough on graffiti but not on child rape?"
Nick Ferrari at Breakfast was referring to 'community resolutions', where sex offenders are able to avoid criminal records by apologising, providing the victim agrees to the terms. This form of resolution has previously been used by 1000 sex offenders including child sex offenders, Nick said.
READ MORE: Minister says Kwasi Kwarteng's views aren't worth £10,000 as he brands MPs' fake interview sting 'unedifying spectacle'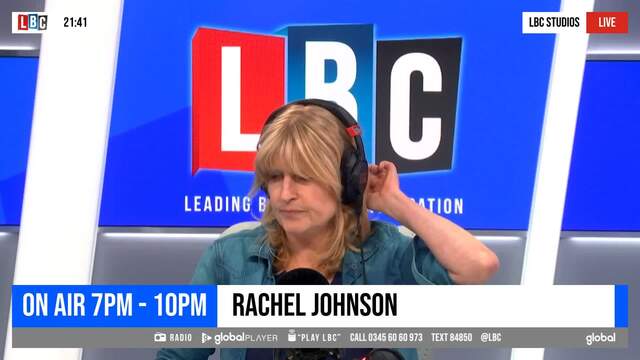 Police officer doesn't believe MPs' plans to criminalise sexual harassment can be implemented
Mr Philp replied: "I don't accept the characterisation of our approach towards serious sexual offences.
"There is a huge amount going on [in the police] to prosecute serious sexual offences," he added.
Nick said that Baroness Casey's Met report last week contradicted this statement and showed that rape convictions are in fact too low.
Eventually, the Minister admitted: "I will accept it has been too low, the charge rate has definitely been too low, and that's why these investments are being made to increase it and why we want to put perpetrators who are convicted in prison for longer and keep them in prison for longer."
READ MORE: Andrew Castle: 'Shouldn't Matt Hancock and Kwasi Kwarteng be looking after their constituents?'