Drug dealer who shot dead Olivia Pratt-Korbel, 9, as he chased intended target into family home guilty of her murder
30 March 2023, 14:49 | Updated: 30 March 2023, 16:44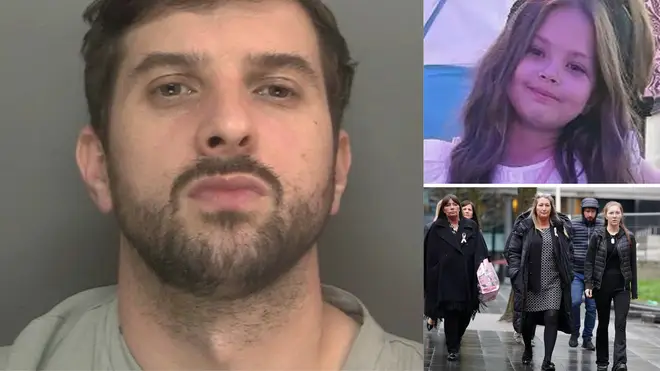 A high-level drug dealer has been found guilty of murdering Olivia Pratt-Korbel, nine, whose death shocked the nation.
Thomas Cashman had pursued a burglar into her family's home and shot at him, but killed Olivia and wounded her mother.
Cashman denied the accusation, insisting he was not involved and a key prosecution witness had instead framed him.
But a jury has convicted him of murdering the young girl, whose death shocked the city and the country.
Cashman wiped away tears after the verdicts were read out, while Kayleeanne Sweeney, his partner, held her head in her hand as some of his family broke down in tears.
He was found guilty of murder, attempted murder, wounding with intent to do grievous bodily harm and two charges of possession of firearms.
Read more: Man accused of killing Olivia Pratt-Korbel is 'one of the most hated people in the country' but not guilty, jury told
Olivia's family gasped and wiped away tears as the verdicts came back. Olivia's mother Cheryl Korbel held a pink cardigan and a teddy bear as she sat with children Chloe and Ryan in court.
Relatives of Cashman's left the court shouting, swearing and claiming he was innocent.
Cashman, of Grenadier Drive in Liverpool, admitted he had been a high-level cannabis dealer.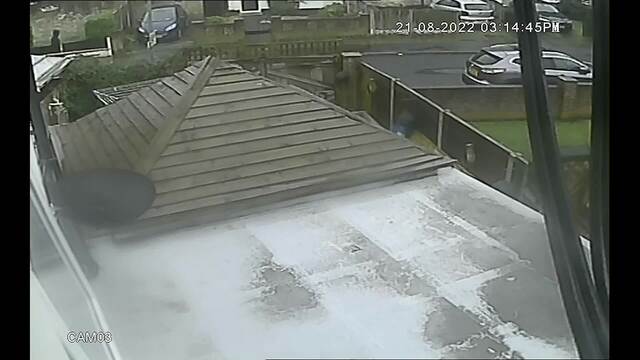 Cashman's movements around Olivia Pratt-Korbel attack
Manchester Crown Court heard during the trial how Cashman chased Joseph Nee, 36, in the street in the Dovecot area of Liverpool before 10pm on August 22.
Nee was hit in the midriff but managed to escape because a gun malfunctioned.
He fled into Olivia's home and Cashman opened fire, killing Olivia and injuring her mother Cheryl.
Olivia had come downstairs when Nee forced his way in, and said: "Mummy, I'm scared."
Cashman fired into the home. One bullet hit Ms Korbel in the hand, then Olivia was struck in the chest. She was later pronounced dead in hospital.
Read more: Man accused of killing Olivia Pratt-Korbel in Liverpool is pulling 'wool over jury's eyes', prosecutors say
A woman, a key witness for the prosecution, said Cashman had heard him say he had "done Joey" after the shooting. Cashman had gone to her home to ask for a change of clothes.
But he and his defence argued she was lying.
John Cooper KC had told the court Nee's family had enemies, and the woman - who cannot be named for legal reasons - was lying because they had a "sordid" affair, and Cashman was not going to leave his fiancee for her.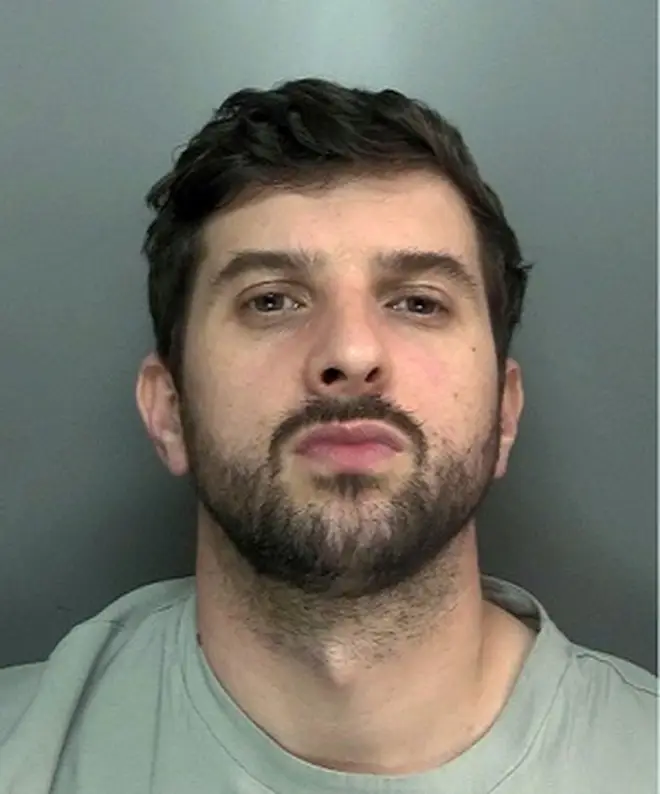 Night of horror that left Olivia dead
8.59pm - Cashman leaves his sister's house, dressed in black, and drives to Aspes Road, where he parks his van after spending several hours monitoring his intended target Joseph Nee
9pm - Cashman walks along Finch Lane in the direction of Yew Tree Cemetery.
9.21pm - CCTV shows Cashman walking along Finch Lane in the direction of Kingsheath Avenue, where he would lie in wait for Nee armed with two weapons.
9.52pm - A Liverpool vs Manchester United football match ends. Nee leaves Mr Naylor's house shortly afterwards.
9.59pm - CCTV footage shows Nee and Paul Abraham being chased up Kingsheath Avenue by Cashman, who fires three shots.  Cheryl Korbel opens her front door to see what the noise is and Nee runs towards it with Cashman in pursuit. Two more shots are fired, one of which goes through the front door, hitting Ms Korbel in the wrist and striking Olivia in the chest.
10pm - A 999 call is made.
10.02pm - Cashman is seen back in Finch Lane, running across the road to Berryford Road. He is seen in Standedge Way and from there is believed to have run through gardens to flee the scene.
10.11pm - Two armed officers arrive and take Olivia to Alder Hey Children's Hospital.
10.47pm - Cashman, who fled to the house of a woman he had a fling with, is driven back to his van in Aspes Road by Paul Russell.
10.55pm - Cashman drives to Snowberry Road.
11.18pm - Paul McCarthy, who is staying with his friend Nicky McHale on Snowberry Road, gives Cashman a lift to Mab Lane.
11.24pm - Olivia is pronounced dead at Alder Hey Children's Hospital.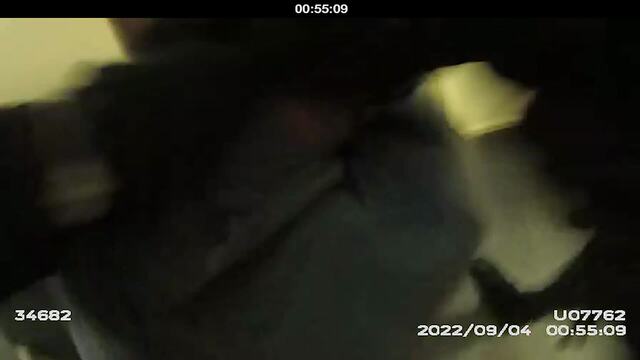 Moment Olivia's killer Thomas Cashman is arrested
"I'm a dad, I'm not a killer," he told jurors during the trial.
But jurors did not accept the defence, with prosecutors arguing Cashman had "murder in mind" and telling jurors he was trying to "pull the wool over your eyes".
The killing devastated the community and shocked the country. It brought organised crime and gun violence in Merseyside to the forefront of media attention as police hunted the killer.
Merseyside Police's chief constable Serena Kennedy said: "He's despicable. He made great play in the trial that he's a dad and yet he's put Olivia's family through this trial.
"I hope he reflects every morning when he wakes up behind bars and every night when he goes to sleep about what he's put Olivia's family through."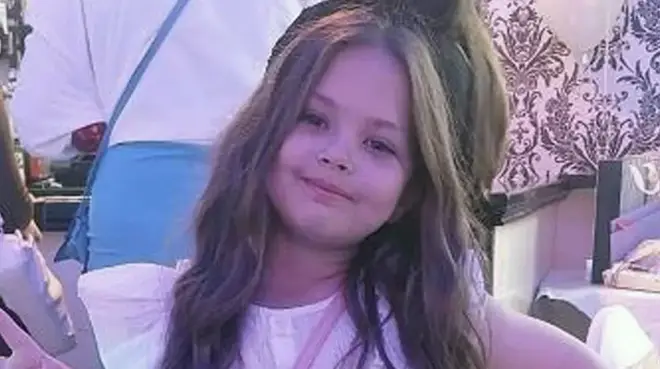 Senior crown prosecutor Maria Corr, of CPS Mersey Cheshire's Complex Casework Unit, said: "This has been a truly tragic case and one of the most complex I have had to deal with in my 32 years with the Crown Prosecution Service.
"At the heart of it is a nine-year-old girl who has lost her life. Olivia Pratt-Korbel was in her own home, with her family, where she should have been safe.
"By contrast, Thomas Cashman is a ruthless criminal who recklessly pursued another man, with no consideration of the consequences. He was intent on violence that night, arming himself with two loaded guns.
"He refused to display any guilt or remorse, denying his involvement throughout and putting Olivia's family through the torment of a lengthy trial."
Another man is due to be sentenced for assisting Cashman after the murder. Paul Russell, 41, has admitted driving the murderer from Dovecot and getting rid of his clothes.
He had driven him from an address to Aspes Road, where the killer had parked his Citroen Berlingo van, then took a bag of clothes Cashman changed out of to Snowberry Road, where Cashman's friends lived.
Russell pleaded guilty last October but the media could not report that until this trial concluded.
Cashman will be sentenced on Monday.