'You're stitching me up': Moment drug dealer who killed Olivia Pratt-Korbel is arrested by armed police
30 March 2023, 15:42 | Updated: 30 March 2023, 17:21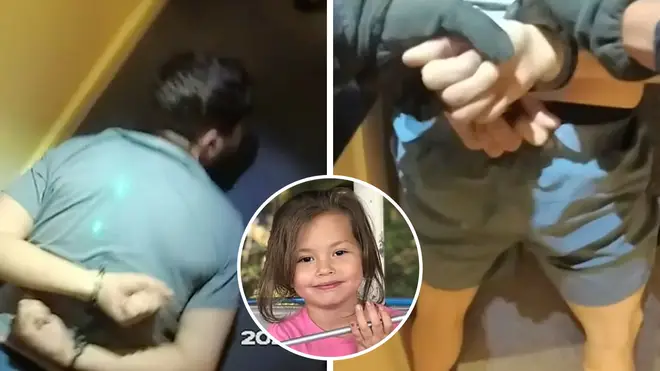 Newly-released footage shows the moment Olivia Pratt-Korbel's killer, drug dealer Thomas Cashman, is arrested by armed police as he can be heard whinging "you're stitching me up".
Cashman, 34, can be heard shouting "what have I done? what have I done?" as footage shows him lying face down on the floor, arms above his head, surrounded by armed police.
It comes as a jury at Manchester crown court found Cashman guilty of shooting dead Olivia and injuring her mother, Cheryl Korbel, on 22 August 2022 after storming into their home with a gun.
The footage, released by the Crown Prosecution Service following the guilty verdict, shows armed police with weapons drawn.
With the laser from one officer's taser focuses on the top of his back, Cashman can be heard protesting "I've got nothing on me".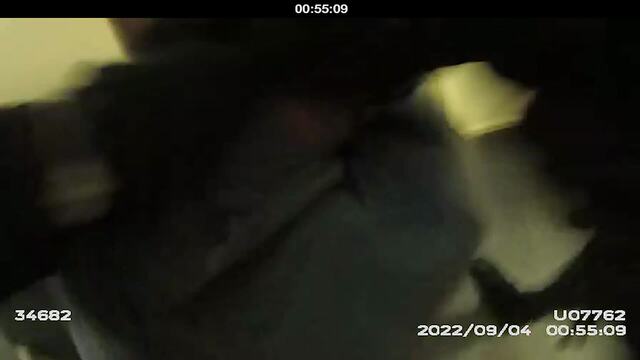 Moment Olivia's killer Thomas Cashman is arrested
In the footage's attached audio, Cashman can also be heard confirming he understands the officers' orders as he lies on the ground dressed in a t-shirt, shorts and boxers.
A murder that sent shockwaves beyond Liverpool, gasps and cries heard across the courtroom as the foreman for the jury announced the "guilty" verdict.
The trial, which lasted three and a half weeks, saw Cashman exposed as a cannabis dealer earning more than £150,000 a year.
Read more: Drug dealer who shot dead Olivia, 9, as he chased intended target into family home found guilty of her murder
Read more: Father and son shot dead amid 'custody battle,' say police as three arrested over attacks in two Cambridgeshire villages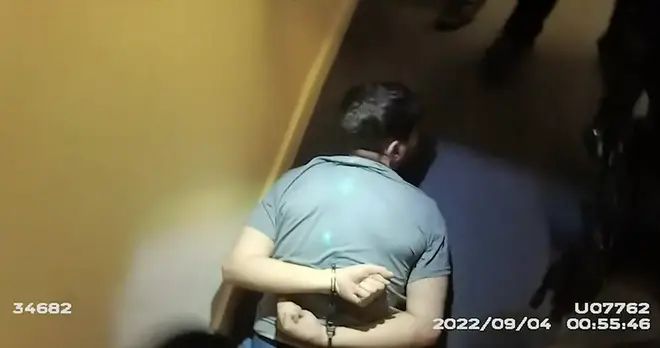 It was revealed Cashman operated out of Dovecot, where Olivia lived with her family and subsequently died.
Cashman fired shots into the Korbel's home during a pursuit with Joseph Nee, who had taken refuge inside the home after Olivia opened the front door.
The court later saw footage of Nee being chased down the street by Cashman - who asserted was at a friend's house at the time of the murder.
Throughout the trial, Cashman continued to assert he was not the masked man pictured in CCTV footage, insisting a key prosecution witness had instead framed him.
However, jurors believed otherwise, finding Cashman guilty of murder, attempted murder, wounding with intent to do grievous bodily harm and two charges of possession of firearms.