Oops! "Oscar Moment" At Election Count After Wrong Candidate Is Declared The Winner
9 June 2017, 15:11 | Updated: 9 June 2017, 15:15
This the moment an election count in Mansfield suffered its very own Oscar gaffe when the returning officer announced the wrong winner.
Jacqueline Collins accidentally announced Labour candidate Sir Alan Meale had won - despite the constituency turning blue for the first time in its history.
After a few seconds passed, Ms Collins corrected her mistake after being cheered by the crowd in front of her.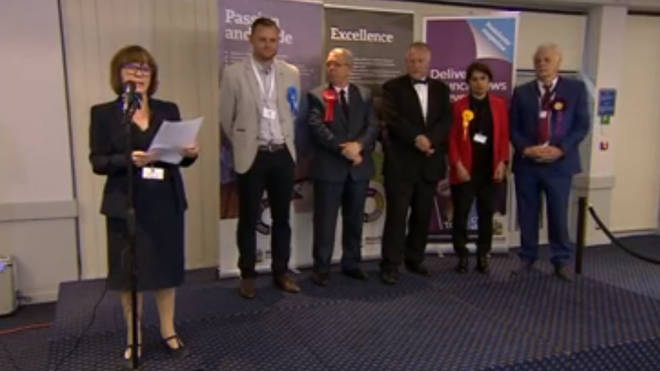 She said: "I'm so sorry, I declare that Benjamin David Bradley has been elected and I do apologise."
The mishap bore a similarity to this year's Oscars ceremony when La La Land was named Best Picture - despite the award actually being won by Moonlight.