Ben Fogle's On-Screen Gate Gaffe Leaves Viewers Baffled
17 January 2018, 13:06 | Updated: 17 January 2018, 13:09
Ben Fogle left TV viewers baffled last night with one sensational fail involving a gate - but can you spot why?
The 44-year-old was presenting ITV's Britain's Favourite Dogs, which counted down the country's top 100 pooches.
Labradors were crowned top dog, but it was Fogle's use of a garden gate which left viewers talking the most.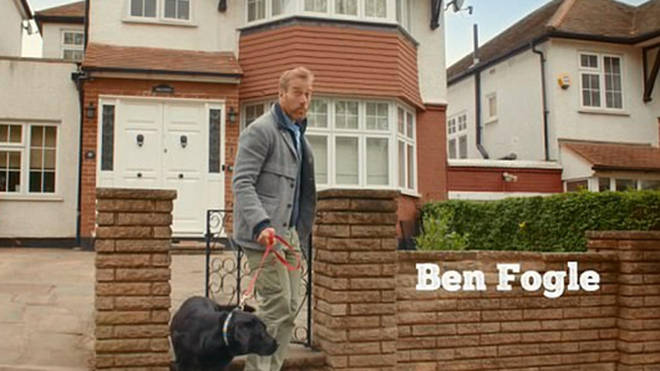 At the top of the show he was seen leaving a house with his trusted Labrador Storm.
The pair headed out through the gate and the presenter closed it behind.
Everything appeared normal, until the camera panned out and showed there was a wide-open driveway which he could have easily walked through instead.
It was made even more obvious when his co-host Sara Cox left the house next door through the driveway.
Instantly, viewers took the Twitter to share their bemusement.
One wrote: "Why did he open the gate, big gap next to it".
Another added: "Can someone please explain why @Benfogle used the gate instead of the open driveway?!?"
Fogle too saw the funny side, writing: "I love a Gate #bengate #britainsfavouritedogs".