Cyclist Rammed By Truck Driver In Shocking Hit-And-Run Crash
10 April 2018, 15:30
Footage captured shows the moment the cyclist was hit from behind by a truck - despite wearing high-vis clothing.
The footage shows the driver of the recovery vehicle hurtling into the cyclist, knocking them over.
The motorist can then be seen speeding off leaving the biker on the floor.
The cyclist was pedalling along the side of a carriageway when they were hit and sent flying into a ditch.
The video, recorded by the cyclist's helmet camera, was posted on Facebook and captioned "Hit & Run! Idiot Transit van driver crashes into cyclist and drives off!"
The video has been viewed more than 55,000 times.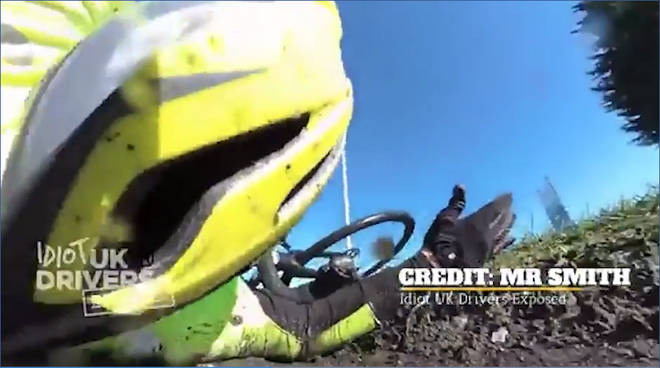 Social media users blasted the driver's actions.
One viewer said: "That looked deliberate, I despise cyclists but that was totally out of order.
"He needs jailing for attempted murder."
It's not known where in the UK the incident took place.
Watch the remarkable incident above.