Disturbing Moment Woman Throws "Cup Of Urine" Over Bus Driver
30 August 2017, 14:11 | Updated: 30 August 2017, 14:59
This is the disturbing moment a woman threw a cup full of urine into the face of a driver as she got off a bus.
Onboard CCTV captured the vile act unfold, which is being treated by police as assault.
It shows the woman holding a purple cup waiting to depart the vehicle.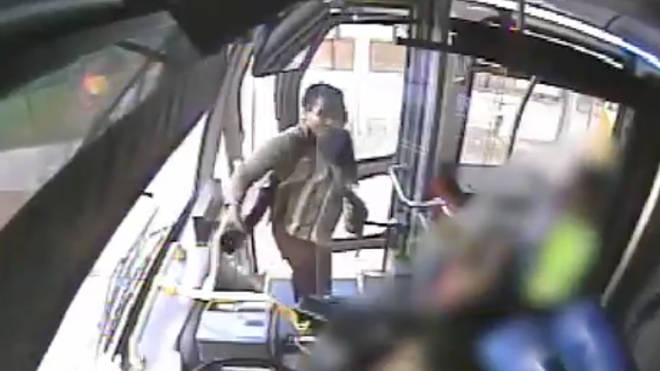 She then reaches around the bus shield, which is designed to protect the driver, and chucks the grim liquid on to the operator.
The incident took place in Washington DC, US, at about 6:15pm on Saturday afternoon.
The woman is believed to have relieved herself on the bus using the cup, according to the Washington Post
She became agitated when the bus operator told her to "have a nice day", reports claim.
The Metro Transit Police is now trying to trace the woman responsible.
In an online appeal, the force
The CCTV can be viewed at the top of this page.