Drunk Woman Who Looks Like She's Arguing With A Bus Stop Goes Viral
25 April 2018, 14:15 | Updated: 25 April 2018, 14:24
This drunk woman got so angry after a night out she appeared to start a row with a bus stop, before deciding she was going to headbutt it.
The hilarious video shows the fuming woman shouting before smashing her head into a sign which was advertising for an optician.
The bizarre incident occurred in Ramsgate, Kent, last Thursday and has been viewed more than two million times online.
"I will eat you alive, I will eat you alive, I don't care who you are," the woman yells as she drops her phone on the floor.
It's understood her tirade was supposed to be aimed at a couple that had just bumped into her friend.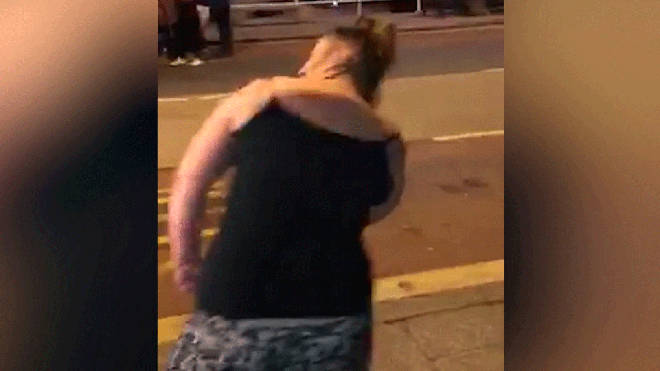 At the end of her rant she launched herself at the bus stop head first, before uttering: "Yeah, what?"
Her 23-year-old friend, who filmed the moment, found the funny side of the incident.
She said: "It all started when this girl knocked my phone out of my hand.
"I think it was a complete accident, but her and my mate had a few crossed words.
"Then her boyfriend got a bit lippy, so my pal just lost it - she was only trying to look after me."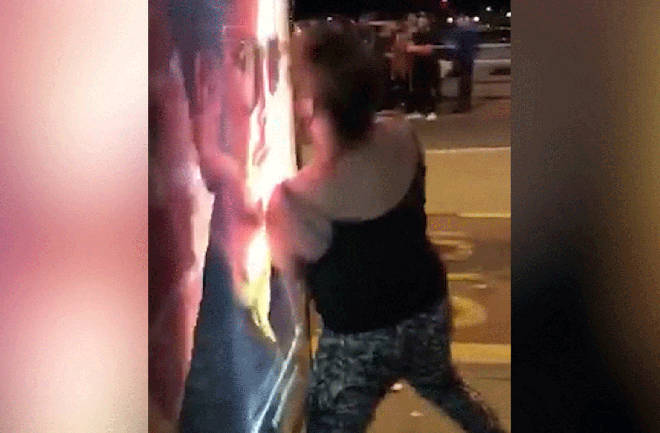 The friend added: "She told the poor couple that she was going to eat them, while they were hiding behind the bus stop.
"And then, out of absolutely nowhere, my mate just absolutely nutted the bus stop.
"It was the funniest thing I have ever seen, but it's not that anything was actually going to happen anyway.
"It properly knocked the fight out of her."
The incident occurred at the end of a £1-a-drink pub promotion night in the seaside town.
Kent Police said they were unaware of any bus shelter head-butting incidents last Thursday.
A spokesperson added that they had not received any reports about any damage either caused to, or received by, bus stops or any advert in the seaside town.