Eyewitness Account Of Moment Gunman Opened Fire In France Attack
23 March 2018, 11:58 | Updated: 23 March 2018, 13:57
A man has told LBC how his sister witnessed a policeman being shot in France moments before a gunman took hostages inside a supermarket.
The armed man claimed allegiance to the Islamic State group, local prosecutors said.
France's Interior Ministry said security officials carried out an operation at a supermarket in town of Trebes in southern France.
- French supermarket siege gunman claims allegiance to IS
Stephen phoned LBC moments after the news broke as his sister witnessed part of the incident unfold.
"There were specialist police in civilian clothes coming back from their jog," he said.
"A passing car stopped, a gunman got out and he fired several shots.
"He injured one police officer in the shoulder, then he got back in the car, went to the supermarket where he has apparently shot dead at least one hostage."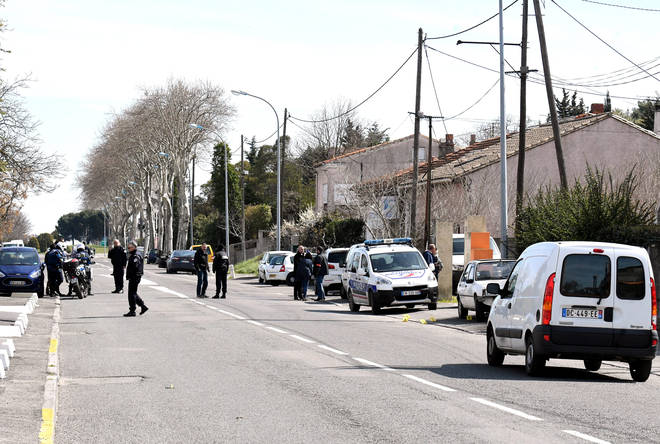 At least two people have been killed and about a dozen wounded, police said.
French prime minister Edouard Philippe has said it "seems to be a terrorist act".
Armed police shot dead the hostage-taker after storming the supermarket, officials added.