Fearless Bystanders Throw Bricks At Machete-Wielding Jewellery Thieves
2 October 2017, 17:49
Incredible footage has emerged of a group of fearless bystanders hurling bricks and rocks at machete-wielding thieves who had just carried out a robbery at a jewellery store.
Locals turned into have-a-go-heroes on Friday evening after four raiders smashed their way into Naresh Jewellers in Birmingham.
As the gang tried to make a swift getaway, they were confronted by a number of men who tried to stop them in their tracks.
The video shows locals pelting the thieves' vehicle with stones, smashing the car's glass before it speeds off.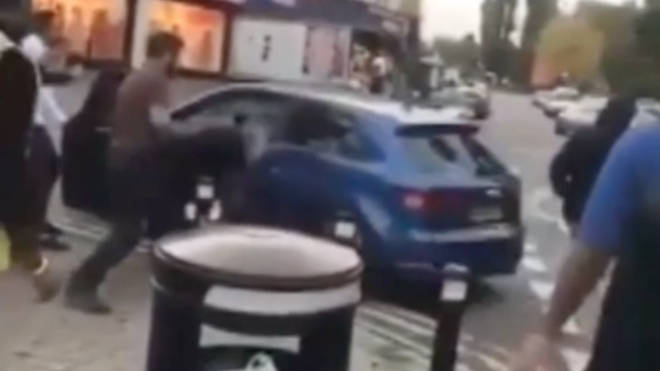 West Midlands Police said in a statement: "We are investigating a robbery which occurred yesterday at around 6.20pm at a jewellers on the High Street in Smethwick.
"A quantity of jewellery was stolen during the robbery.
"An investigation is underway and anyone with information is asked to call police on 101 or Crimestoppers, anonymously on 0800 555 111."