Gunman Shoots His Rival At Point Blank Range In Suspected Drugs Turf War
6 October 2017, 16:18 | Updated: 6 October 2017, 18:31
This is the terrifying moment a man was shot in the chest at point black range and miraculously lived to tell the tale.
The gunman blasted his victim who was sat in a parked car in Birmingham with a 9mm pistol in what is believed to have been a drugs patch dispute.
The bullet passed through the driver's window and hit the 27-year-old in the shoulder, travelling through his chest before lodging under the skin of his neck; doctors said he was very lucky to survive.
West Midlands Police have released the footage after gunman Chad Greatbatch was jailed for 25 years following the horrific incident which happened on 11:30pm on 10 July 2016.
Greatbatch fled the scene but was stopped by police four days later driving a car in Bristol Road, Edgbaston, when officers found a loaded St Ettiene revolver in the foot-well.
He was handed a six-and-a-half year jail sentence last September for possessing a firearm and drugs supply but detectives were not able to irrefutably show the 21-year-old was the gunman.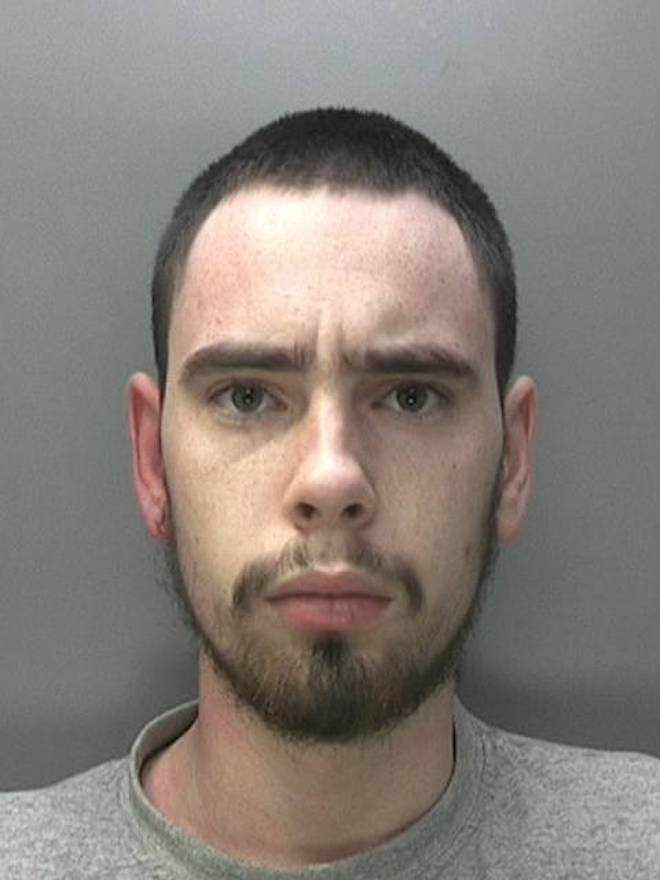 However, officers used facial mapping to show a strong likeness between Greatbatch and the man caught on camera discharging the pistol – and examination of his phone revealed internet searches to source handguns.
He initially denied attempted murder but went on to enter a guilty plea – and at Birmingham Crown Court on October 6 he was jailed for 25 years.