"Instagram King" Dan Bilzerian Films Himself Fleeing From Las Vegas Shooting
2 October 2017, 09:43 | Updated: 2 October 2017, 11:44
A professional poker player who calls himself the "King of Instagram" has filmed himself running away from the shooting in Las Vegas.
More than 50 people have been killed and over 200 injured after a gunman opened fire at a country music festival opposite the Mandalay Bay Casino on the Las Vegas Strip.
As he fled to safety, Dan Bilzerian said he saw a woman being shot in the head. Gunfire can be heard in the background of his video.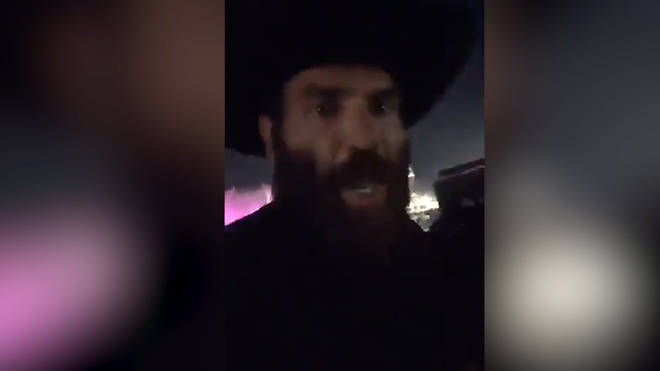 On the Snapchat story, he said: "Holy f***, this girl just got shot in the f***ing head. So f***ing crazy."
Mr Bilzerian is a professional poker player and playboy, with 22million followers on Instagram.
Reports suggest the shooter fired hundreds of rounds of ammo on the Route 91 Harvest country music festival from the 32nd floor of the Mandalay Bay resort.
Country singer Jason Aldean was performing on stage at the 30,000-strong concert when gunfire rang out.
Another video, filmed by concert-goer Drew Akioshi, shows the panic as the gunfire can be heard.
One suspect is "down", Sergeant Jeff Clark confirmed, and police say they do not believe there are any other gunmen.