London Rickshaw Driver In Angry Exchange After "Trying To Charge Tourists £150"
11 April 2018, 13:15
A London rickshaw driver kicked off after being confronted for allegedly trying to charge two young tourists £150 for a nine-minute ride.
A passer-by filmed the incident which took place in Knightsbridge at 7pm on Tuesday.
It's understood the driver had threatened two youngsters when they refused to hand over £150 for a one-and-a-half mile journey.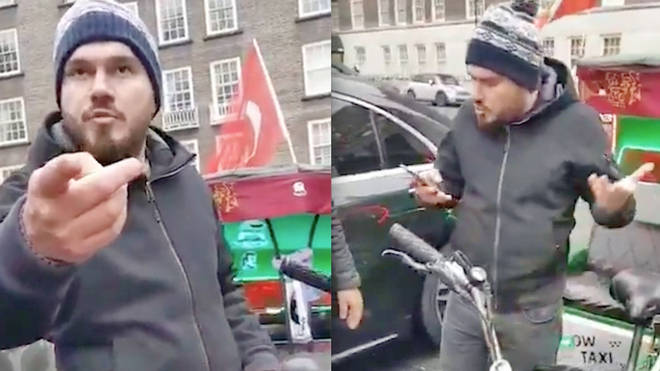 They had travel from Selfridges on Oxford Street.
Scuffles broke out when the driver tried to grab to phone filming him outside the Sheraton Park Tower Hotel.
"Don't touch me, don't touch me," the man shouted as onlookers tried to hold him back.
It's not known who the two tourists were, but they eventually handed over £25 for their journey.
Watch it unfold above.