Man Filmed Blocking Police Camera Van With Umbrella Divides Opinion
26 March 2018, 15:38
A man has been filmed blocking a mobile police speed camera by standing in front of it with an umbrella.
The culprit can be seen standing on the central reservation as he is lauded by passing motorists.
Believed to have been filmed in Liverpool, the man holds an umbrella up in front of the parked police van.
The person filming can be heard shouting: "Yes mate, that's what we like to see.
"That's what we like to see, all money isn't it?"
But, the clip has divided the internet after people were split on whether the man was a "hero" or his actions were dangerous.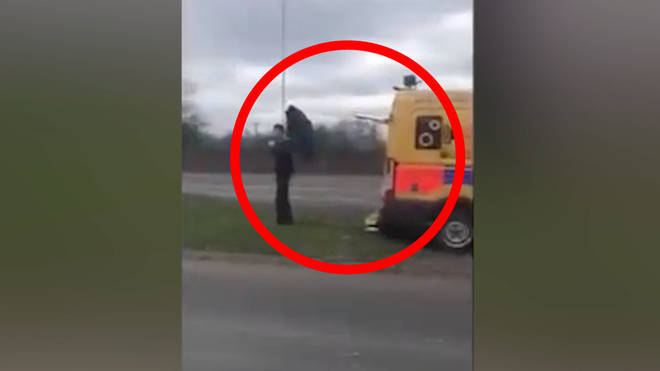 One user said: "It's not about money, it's about the law and safety of the public! If you don't want to get fined don't break the law and speed putting yourself and others safety at risk it's as simple as that!"
Another added: "That kind of act is hunting for money nothing else. Doesn't save lives, doesn't make traffic safer any bit at all. Just sends the bill."
While a third wrote: "A lot more dangerous stuff happening on the roads than a bit over the limit. Speed is easy to go after, but the more dangerous stuff not."
Watch above and see what you think.