Moment Trump Wipes "Dandruff" Off Macron's Shoulder
24 April 2018, 16:58
Donald Trump wiped "dandruff" off French president Emmanuel Macron's shoulder as he joked about the pair's "very special relationship".
The US president and his French counterpart joked in front of cameras in the White House on Tuesday.
Donald Trump told reporters: "It's a great honour, a great honour, we do have a very special relationship."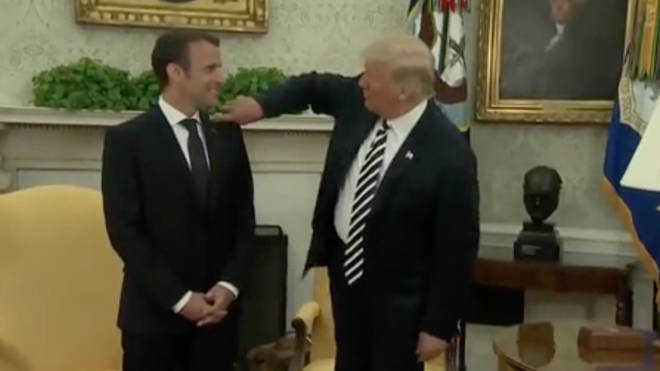 He then looked down at Mr Macron's suit jacket, as he quipped: "In fact, I'll get that little piece of dandruff," before wiping it off.
The US president added: "We have to make him perfect. He is perfect."
"So it is really great to be with you and you're a special friend."
Luckily, the French president appeared to see the funny side as he laughed along before shaking Mr Trump's hand.