National Express Driver Filmed Trying To Drag Screaming Passenger Off Coach
16 February 2018, 11:24 | Updated: 16 February 2018, 12:51
A National Express driver has been suspended after he was filmed trying to drag a distressed passenger off his coach.
Mobile phone footage shows the driver trying to forcibly pull the woman from the coach by her legs.
The altercation took place in front of stunned onlookers on the number 310 from Nottingham to Poole on Wednesday morning.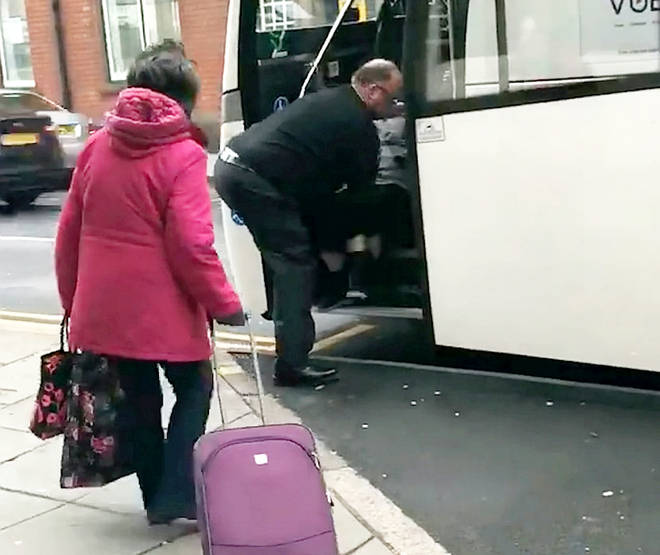 It's understood the driver was unhappy because the female passenger put her bike in the luggage compartment and struggled to load her e-ticket.
The woman, in her 30s, can be heard screaming "let me on" as the driver attempts to remove her from the coach.
Saul Morgan, 37, captured the altercation on his phone while waiting for a bus to London.
He said the driver had refused to accept the woman's e-ticket because she hadn't printed it off.
Mr Morgan added: "At this point he pulled her bike off and threw it on the kerb, he walked off to the front and she followed him saying, 'I've got a ticket'.
"He wouldn't look at it. He got on and tried to shut the door on her about four times.
"On the last one it opened fully and she threw herself on the floor in the stairwell.
"He grabbed her foot and was dragging her off."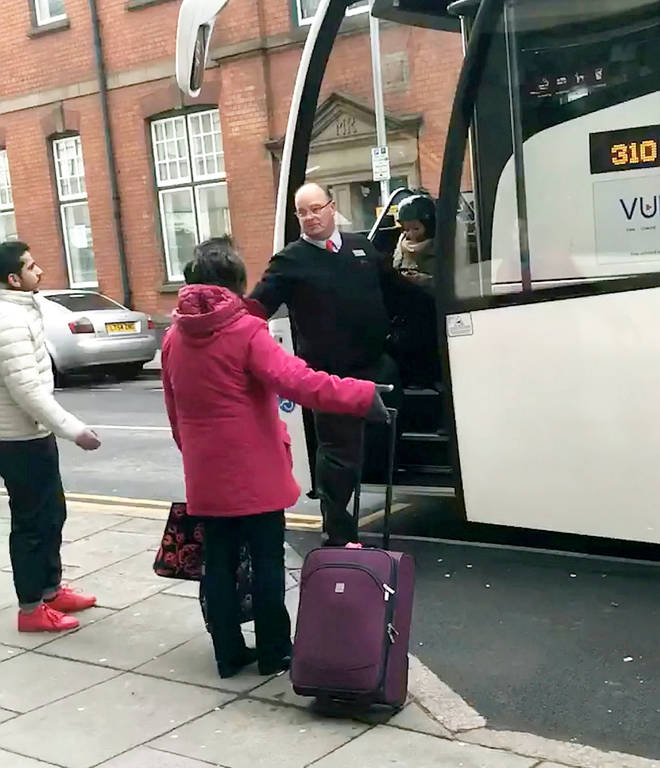 Despite the initial confrontation, the woman was eventually allowed to remain on the coach.
National Express says the driver has since been suspended.
A spokesman from the firm said: "We apologise for the actions of our driver, which clearly fell far below the professional standards expected of all our staff.
"The driver involved has been removed from service and suspended pending an urgent investigation.
"We have spoken to and apologised to the customer involved."