PC Keith Palmer "An Incredibly Brave Police Officer Who'd Never Want Fuss"
22 March 2018, 06:01 | Updated: 22 March 2018, 07:13
PC Keith Palmer was an incredibly brave police officer who would not have wanted any fuss, his friend has told LBC on the first anniversary of the Westminster terror attack.
- Help Raise Funds For The UK Police Memorial
PC Shaun Cartwright described the 48-year-old as a "fantastic" and "truly loyal" friend.
The unarmed constable was stabbed to death outside the Houses of Parliament on 22nd March 2016.
He confronted attacker Khalid Masood after the 52-year-old drove a car through crowds on Westminster Bridge.
PC Cartwright was due to take over his friend's post during the afternoon of that fatal day.
He described how the pair had struck up a close friendship immediately after their first meeting 10 years ago.
"We had lots of things in common," PC Cartwright told James O'Brien.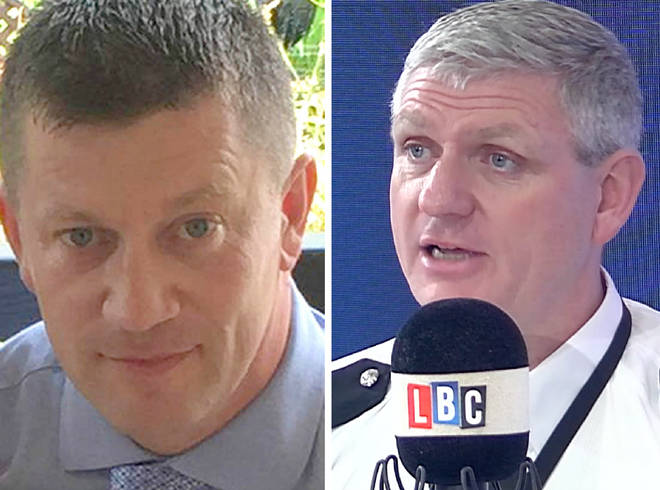 "He really enjoyed his football, he was a Charlton Athletic supporter - I didn't support Charlton, but I had a season ticket there so we'd travel to games together.
"At work he was fantastic as well, so driven, always kept himself busy, he was very popular with people at work, always first in and last to go."
He explained to James how the tragic events unfolded.
"I was due to take Keith off of the post he was on, that was going to be my role, he was there for the early turn shift, I was going to be taking over from him on the late turn shift.
"I was getting myself changed when the alarm went off that there'd been a terrorist attack.
"So I've quickly pulled on all my kit, it took me 30 seconds or so, I run down towards the scene… and went down very close to the scene."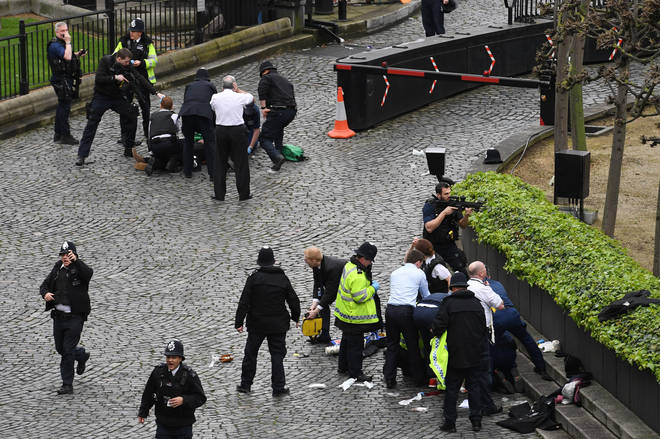 James asked wether PC Palmer would have seen what he did as brave.
"Keith was a very modest man, he wouldn't have liked any of the fuss," PC Cartwright replied.
"He'd just see whatever he is doing as just performing his job and doing it to the best of his ability and that was Keith all over.
"He was incredibly brave, he should be there collecting the awards and accolades he's been getting."