SNP MP Repeatedly Reads Out The C-Word During Parliament Debate
7 March 2018, 15:01 | Updated: 7 March 2018, 19:18
Warning: This video contains very strong language.
The SNP's Mhairi Black has become the first MP to use the c-word in Parliament after she repeatedly read out the profanity during a debate.
The youngest member of the House of Commons was highlighting the scale of abuse levied against her online.
The striking speech came during a debate about misogyny in Britain in Westminster Hall Wednesday.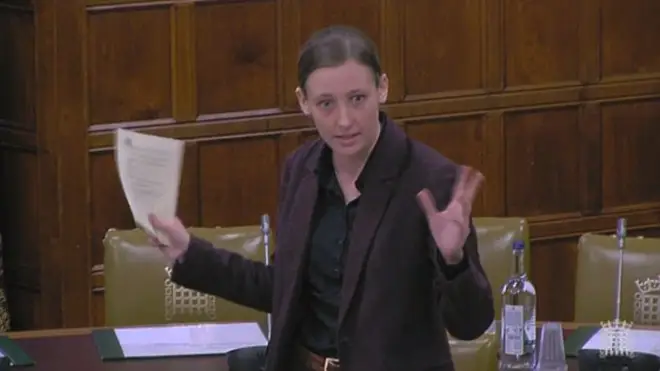 The SNP MP for Paisley and Renfrewshire South said she is regularly called a "wee boy" and told she wears her dad's suits.
After reading out a number of horrific slurs about her sexuality, Ms Black said: "I've been told you can't put lipstick on a pig, let the dirty b**** each s*** and die.
"I could soften some of this by talking about the c-word but the reality is there is no softening when you're targeted with these words and you're left reading them on my screen every day, day in, day out.
"'She needs a kick in the c***, guttural c***, ugly c***, wee animal c***' - there is no softening just how sexualised and misogynistic the abuse is."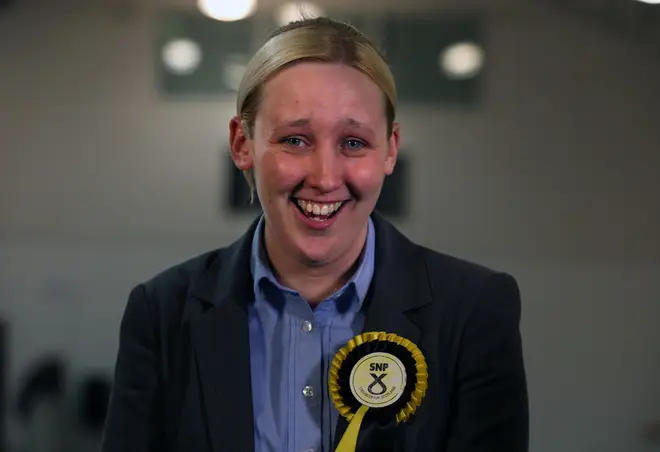 She added: "I've been assured multiple times that I don't have to worry because I am so ugly that no one would want to rape me.
"All of these insults have been tailored to me because I am a woman."
The debate also heard from a number of other women MPs too.
Women's Minister Victoria Atkins said she had left Twitter entirely because of the volume of abuse she received.
While Labour MP Melanie Onn called for a change in the law to make misogyny a hate crime.
The c-word was first used in Parliament back in January by Tory Peer Baroness Jenkin.
It was during a House of Lords debate on abuse of political candidates.