Terrifying Moment Shark Bites Woman's Finger And Pulls Her Underwater
2 July 2018, 15:38 | Updated: 2 July 2018, 15:41
A woman was pulled from a boat when a shark she was hand-feeding bit her finger and dragged her overboard.
The scary moment was filmed on the waters off the northwestern coast of Australia.
The woman was feeding fish to a shiver of tawny nurse sharks when one of them bit her and hauled her into the sea.
She could be heard screaming as she was thrown into the water.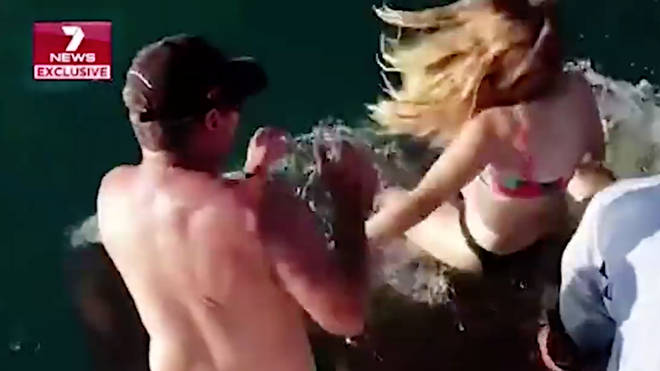 Speaking after the incident, she said: "It happened so quickly.
"All I could really focus on was the fact that my finger is gone.
"He'd clamped on it and it felt like it was shredding off the bone."
The attack happened when the woman, from Perth, was on holiday in Dugong Bay.
It's a remote spot known for its sharks and saltwater crocodiles.
Luckily, the woman's finger remained attached and she emerged unharmed.