Two Rhinos Charge At Terrified Car Passengers In West Midlands Safari Park
22 June 2018, 13:41
Dramatic video has emerged of two rhinos charging towards a car full of terrified spectators at the West Midlands Safari Park.
In the clip, the animals suddenly run towards the vehicle as the frightened park-goers scream in horror.
The rhinos look like they are headed straight for the car, but veer off in the final seconds.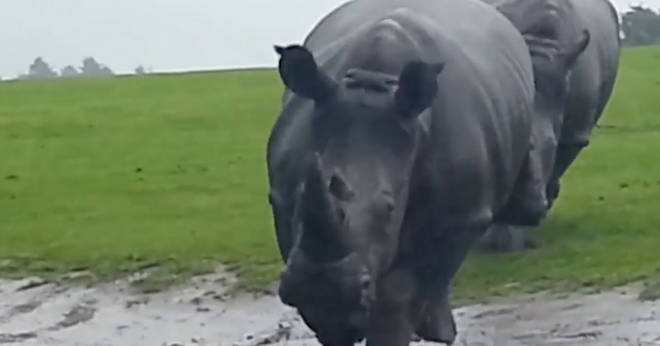 "I was with my girlfriend and my friend at West Midlands Safari Park," one of the men in the clip explained.
"Whilst filming two aRhinoceros they suddenly ran towards us, as you can hear in the video."
The man added that at the time they were horrified but have since seen humour in the clip.
"It was pretty frightening at the time! But, we've had many laughs watching it back," he said.