War Criminal Slobodan Praljak Dies After Drinking "Poison" In Court
29 November 2017, 14:10 | Updated: 29 November 2017, 19:23
War criminal Slobodan Praljak has died after he was pictured drinking poison during a court appearance, according to Croatian state TV.
Gasps broke out in the courtroom as the former Croatian army chief swigged from a small bottle and yelled "I am not a war criminal".
It was as his 20-year sentence was upheld by UN judges at The Hague on Wednesday.
Praljak could be heard saying "I have taken poison" as the judge looked at him stunned.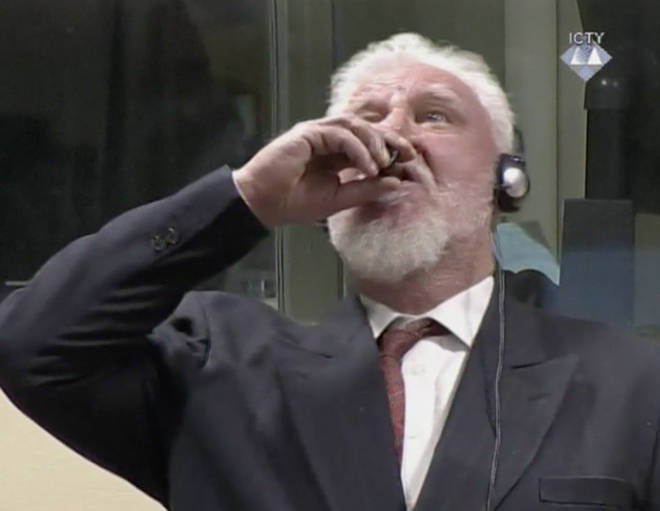 Croatia's prime minister confirmed the 72-year-old's death and offered condolences to his family.
Praljak was convicted for his involvement in a campaign to drive Muslims out of a would-be Bosnian Croat mini-state in Bosnia in the early 1990s.
The conflict mainly saw Bosnian Muslims fighting Bosnian Serbs, but there was also deadly clashes involving Bosnian Muslims and Croats after an alliance fell apart.
A total of 100,000 people died and 2.2 million were displaced in the three-year war.