WATCH: Oprah Winfrey Steals The Show With Powerful Golden Globes Speech
8 January 2018, 13:06
While receiving an honorary award at Sunday's Golden Globes, Oprah Winfrey delivered an incredibly powerful speech about the sexual abuse scandal.
It was the first major Hollywood awards ceremony since the film industry was rocked by the sexual harassment scandals last year.
Stars wore black to honour the victims, but one person who really stole the show was Ms Winfrey.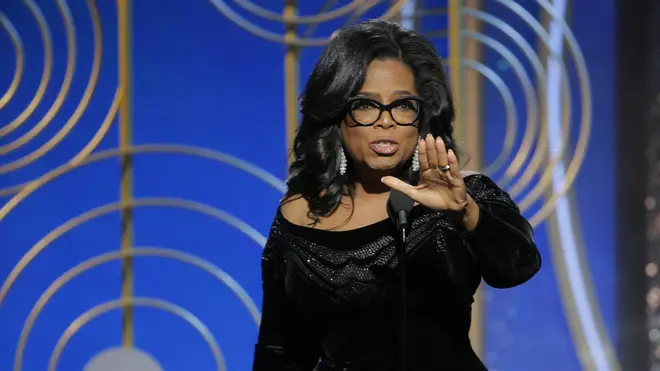 While collecting as she accepted the Cecil B DeMille lifetime achievement award at the star-studded event in Beverly Hills, she hailed a "new day is on the horizon".
"For too long, women have not been heard or believed if they dared to speak their truth to the power of those men. But their time is up. Their time is up," the 63-year-old said.
"Their time is up. And I just hope... I just hope that Recy Taylor died knowing that her truth, like the truth of so many other women who were tormented in those years, and even now tormented, goes marching on.
"It was somewhere in Rosa Parks's heart almost 11 years later, when she made the decision to stay seated on that bus in Montgomery, and it's here with every woman who chooses to say 'Me too'.
"And every man, every man who chooses to listen."