Woman Repeatedly Spits At Chicken Shop Worker During Shocking Racist Rant
11 April 2018, 15:54 | Updated: 11 April 2018, 18:58
Warning: This video contains very offensive language.
A disturbing video has emerged showing a woman racially abusing and spitting at a chicken shop worker.
The woman, who appears drunk, told the man to "go back to Algeria" and repeatedly spat at him from across the counter during her vile tirade.
The shocking incident is believed to have taken place after the worker "refused" to give her free water during a night out in Sheffield city centre.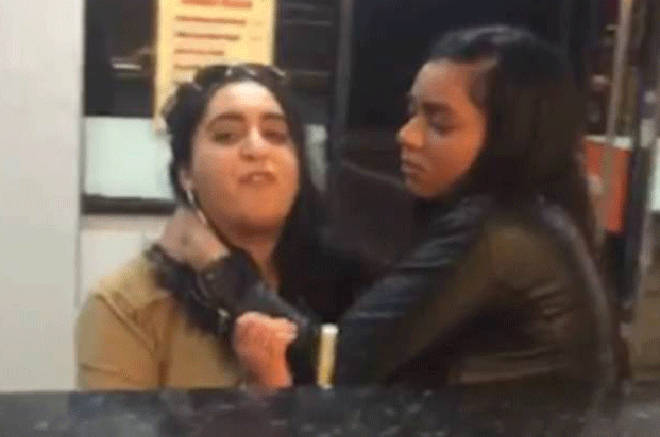 In the video, filmed by the victim, the woman calls him a "n*****" and tells him to "go home".
She shouts: "We're from England brother, go back to Algeria. You're a disgrace.
"We're born in England. We're raised here mate. We believe in f****** where we were born."
A friend repeatedly tries to pull the irate woman out of the takeaway restaurant, but she continues her racist rant.
"This is the same guy who recorded me when I asked for water. Last time he spat on me," the raging woman screams.