Best of 2022: James O'Brien's top Brexit moments
1 January 2023, 16:30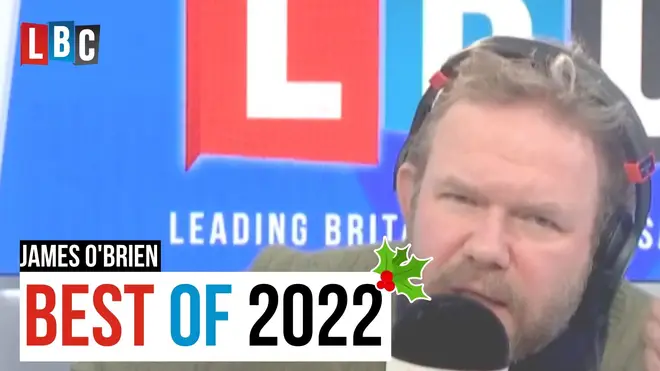 Here are some of James O'Brien's best monologues and calls on Brexit this year. LBC will be with you across the festive period with a range of special shows and guests - you can listen live on Global Player.
1. James O'Brien left fuming after playing back Brexit promises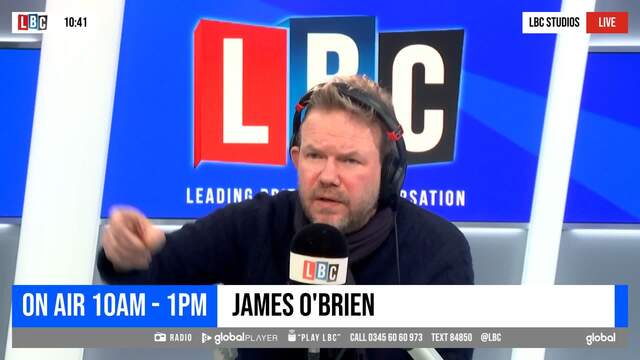 James O'Brien thought playing back these Brexit promises would be fun, but was instead left fuming
In this monologue, James O'Brien was left in a rage after listening to claims of what Brexit would achieve for the UK, including less competition for jobs and cheaper weekly food shops.
This happened in November, shortly after Rishi Sunak succeeded Liz Truss as Prime Minister.
James thought that playing back the promises would be "fun", but instead he found it "absolutely reprehensible".
"I'm actually livid, I'm actually quite upset", he said. "Every single promise has been broken, every single lie has been exposed and it has barely started."
2. James O'Brien's explosive monologue destroying Brexiteer after Brexiteer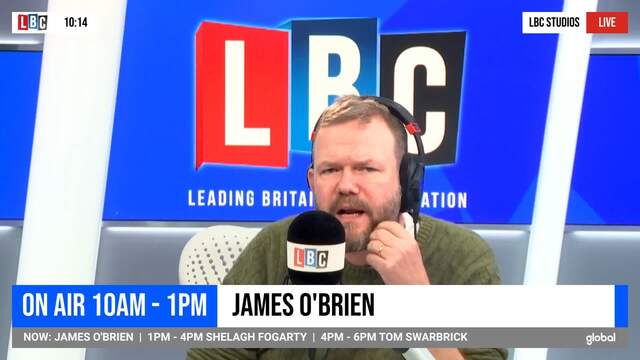 James O'Brien's explosive monologue destroying Brexiteer after Brexiteer
In another scathing monologue, James swiped at Brexiteers, saying that "all of their chickens have come home to roost almost at exactly the same time".
This happened in October - three days before Liz Truss resigned after a tumultuous six weeks in office as the UK's shortest serving Prime Minister.
James explained that Brexit was beginning to "completely fall apart in full public view", and that in withdrawing from the "massive global economic bloc", the UK has been left "absolutely blowing in the wind of market forces, while Brexiteers insisted "that they were taking back control".
3. Calls for Brexit public inquiry - and why we're not rejoining the EU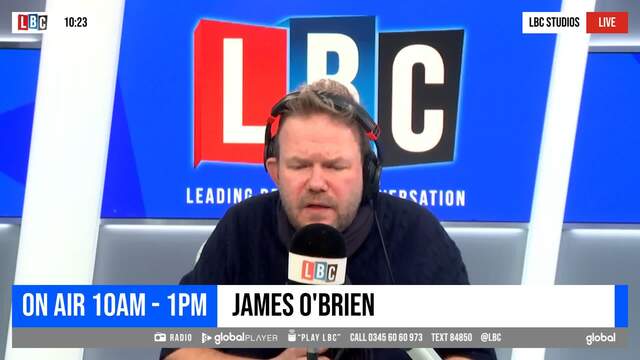 James O'Brien's Brexit callers
In this clip in November, Loz in Plymouth told James: "I would like to see a judge-led public inquiry into Brexit - the lies, the cons, the deceit, the dishonesty!"
He added: "They cannot be allowed to get away with it James, I'm so angry about it!"
Another caller, Boris in Luxembourg, said: "I've got really bad news for you guys…you guys are out and I don't think you're going to come back", stating the prospect was "illusionary" before breaking down four reasons for his assertion.
4. 'Brexit broke the lamp - xenophobia came out'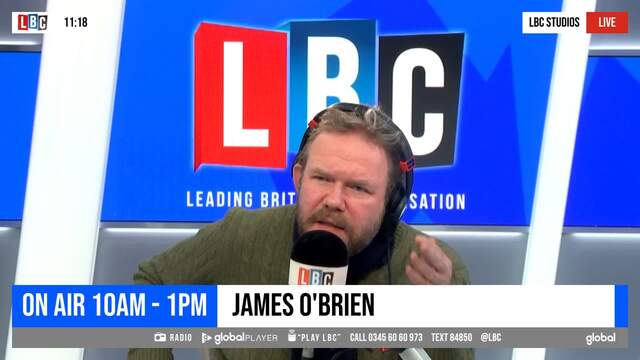 James O'Brien: 'Brexit broke the lamp - genie of xenophobia' came out
After four migrants died and 39 were rescued after their boat capsized in December, James O'Brien asked what "success" for Rishi Sunak after the Prime Minister announced his intention to deter migration across the Channel.
"Once you allow thIs genie out of the lamp - and Brexit I'm afraid broke the lamp - this genie of xenophobia if we're to be generous and base racism if we're to be honest once it's out, I don't know how you get it back in again."
5. James O'Brien tries to find out what a Brexit voter thinks they voted for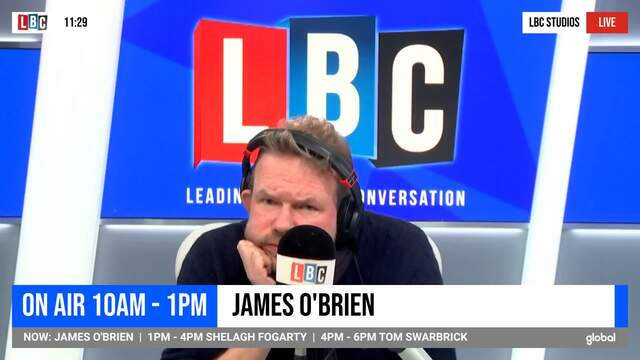 James O'Brien tries to find out what a Brexit voter thinks they voted for.
In November, James attempted to figure out what a Brexit supporter voted for.
"What was going to get better?" James asked. "We now know that everything's got worse but you still think it was a good idea."
"I didn't believe it was going to happen", Oliver replied, before dissolving into laughter in a struggle to give a solid answer.
Thank you for listening to LBC through the year. Have a great Christmas and a Happy New Year.