Tony Blair Tells James O'Brien That Corbyn's Labour Put Out Welcome Mat For Anti-Semites
6 March 2019, 12:44 | Updated: 6 March 2019, 12:46
Tony Blair said that Labour under Jeremy Corbyn has put out a "welcome mat" for anti-Semites.
Listen & subscribe: Global Player | Apple Podcasts | Google Podcasts
The former Prime Minister was talking to James O'Brien as the first guest of his new podcast Full Disclosure.
James asked him about Labour's anti-Semitism, after Jewish MP Luciana Berger was driven out of the party.
Mr Blair said: "It shocks me and it's a shameful thing for the Labour Party.
"It's happened because, look there is a whole series of people with a set of very far-left attitudes, some of which around the foreign policy questions, particularly around Israel, and they've come in to the Labour Party.
"When I was leader and actually throughout the 80s and early 90s, John Smith, Neil Kinnock, the door was locked and barred to those elements with a kind of 'not welcome' sign on the door.
"And the truth is now because the leadership is from that tradition, the door is open with a welcome mat."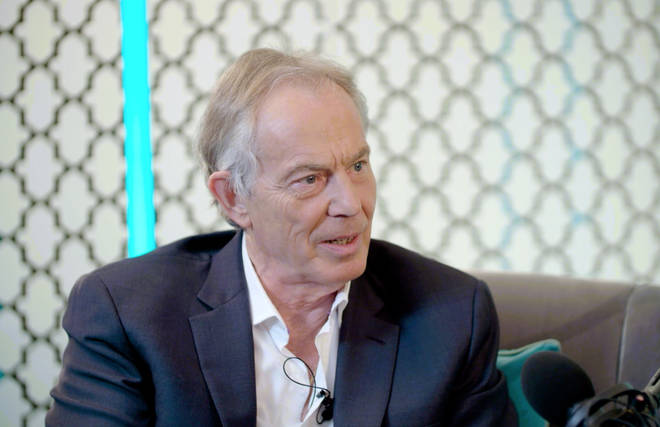 Speaking about how the party can solve it, the former Prime Minister said: "The Labour Party should take as much action as it possibly can.
"It's a horrible thing when you have members of the Jewish community who think if Labour comes to power, it's risk for them. That's an unacceptable thing."
The full interview is a fascinating look at the world with the former Prime Minister. Among the other topics they discussed are:
- What policy decision keeps Tony Blair up at night?
- What is his view on the anti-Semitism row in the Labour Party?
- Could he quit Labour and join The Independent Group?
- How does he feel about the fact that people dislike him so much over his policy on the Iraq War?
Listen & subscribe: Global Player | Apple Podcasts | Google Podcasts