Mary McAleese: "Not Immediately Obvious" How The UK Can Achieve Brexit And Frictionless Border
11 February 2018, 17:43
Former Irish President Mary McAleese was talking to Alex Salmond on LBC.
Former Irish President Mary McAleese has told LBC that it is hard to see a way that the UK can enforce a hard Brexit and ensure there is still a frictionless border between Northern Ireland and Ireland.
She said that whilst the UK has committed itself to North-South cooperation and guaranteed to avoid a hard border but "the mechanisms for achieving those are not immediately obvious to us."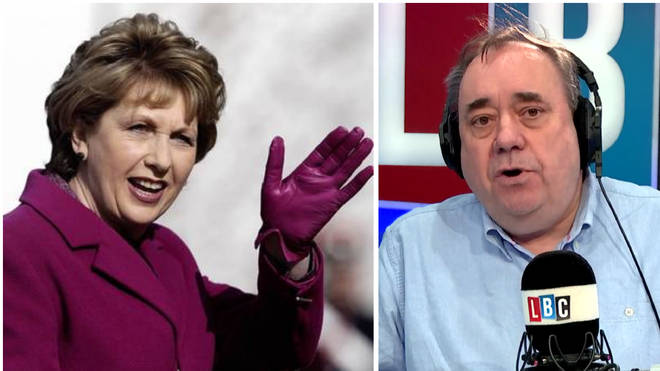 She called on the British government to clarify how they are going to "square the circle."
McAleese said that both the Good Friday Agreement and the EU have given Ireland and Northern Ireland a frictionless border.