Meet LBC's New Sunday Presenter: Alex Salmond
14 September 2017, 16:31
Alex Salmond is to present a brand new show on LBC on Sunday afternoons.
On Sundays from 3 - 6pm, Salmond on Sunday will be a programme full of fiery debate, intelligent discussion, breaking news and informed opinion.
Alex has already proven himself as a popular broadcaster and re-joins LBC, the home of political debate, following the success of The Alex Salmond Phone-in which aired during Iain Dale's show in 2016. A natural performer, Salmond returns to the airwaves fresh from the stage at the Edinburgh Fringe Festival where he performed his chat show Alex Salmond…Unleashed.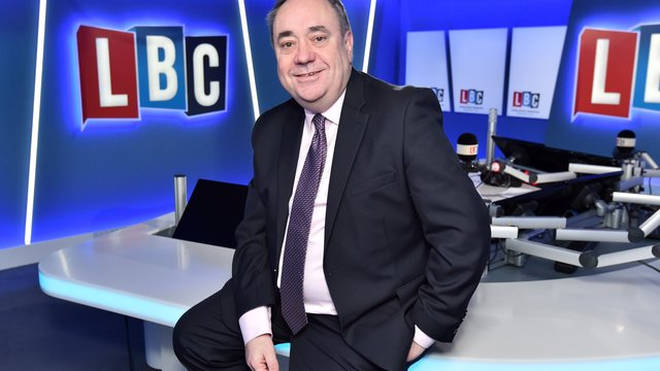 The former First Minister said: "I'm really excited by Salmond on Sunday on LBC. This is a great spot to lead Britain's conversation.
"We will pick up the hot topics from the week's news and look toward what will make the headlines in the week to come. It is the quality of the conversation with the listeners which makes LBC shows. I am looking forward to the talk and the tweets."