'Brexit Wouldn't Have Been A Shock If Media Covered Real Issues'
12 March 2017, 12:39 | Updated: 12 March 2017, 12:41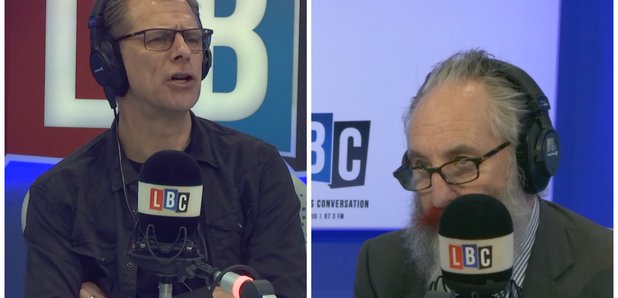 Showbiz Agent, Michael Foster, told Andrew Castle that if the media worked on "issues with real people", then Brexit wouldn't have come as a shock.
Showbiz Agent and Former Labour Party Candidate, Michael Foster, reviewed Sunday's papers with Andrew Castle on Andrew's Sunday morning LBC show.
Discussing the various news stories of the day, Andrew asked Michael whether he would still like to be an MP.
Michael said that while he's good at canvassing, he doesn't want to stand as an MP again, but said that MPs don't get enough credit for all of the work they do.
Andrew asked whether the media are guilty of "pointing the finger, dissecting, criticising, and making the environment that MPs operate in so miserable" that "we get what we all deserve".
Michael said that good MPs "have their finger on the pulse" and if the media spent more time working on 'real issues' alongside MPs with 'real people' the media would give a "better image" of what the UK's issues are.
He added: "If you were in Cornwall, you weren't surprised by Brexit, if you were in London, you were surprised by Brexit. It's as simple as that. People in London didn't understand what was happening."