Andrew Castle Tells Tory Remainer: EU Will Punish UK For No Brexit
1 December 2018, 09:23
Andrew Castle tells Tory Remainer Dr Sarah Wollaston that the EU will punish the UK for staying part of the union.
The MP for Totnes doesn't believe Theresa May's withdrawal agreement will pass through the House of Commons when it comes to a vote on the 11th December.
The 'meaningful vote' will follow 40 hours of debate on the deal in the Commons on the 4th, 5th, 6th, 7th, and 10th of December.
But when Dr Wollaston said that a second referendum would be between Theresa May's deal or voting to remain, the LBC presenter said that the UK would be punished by the EU for being "naughty".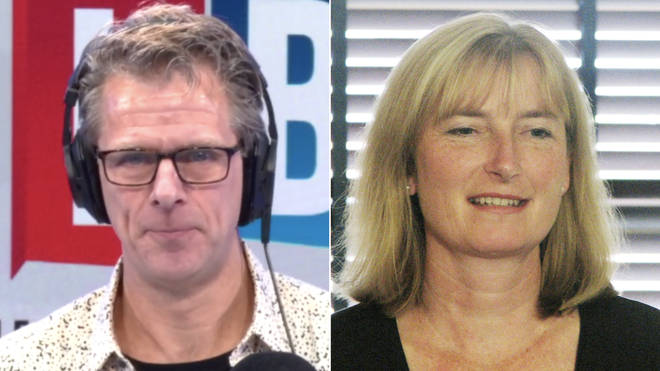 "The question is, is this what you meant by Brexit? Do you want to leave on these terms or do you want to remain?" she said.
Dr Wollaston said then that there would be no problem with staying part of the European Union, but Andrew disagreed.
"We will be spanked on the bottom for being naughty, that's what will happen," Andrew said.