Leave Means Leave Co-Chair Slams "Silly" Brexit Scaremongering
13 October 2018, 08:46 | Updated: 13 October 2018, 08:57
Andrew Castle challenges Leave Means Leave's Richard Tice over the preparation of a no-deal Brexit.
Eurostar services between the UK and Europe could stop running in the event of a no-deal Brexit, a government paper has warned.
New arrangements would need to be negotiated with individual countries to keep trains running, it says.
But Richard Tice, co-chair of Leave Means Leave, slammed the suggestions as "silly scare stories".
Speaking to Andrew Castle, Mr Tice said: "The great thing about these silly scare stories is they're so ridiculous that people will just stop listening to nonsense coming out of parts of the government that just don't want us to leave."
"It's absolutely ludicrous to suggest that we're not going to be able to watch TV programmes, we're not going to be able to get on trains or planes.
"It really is silly."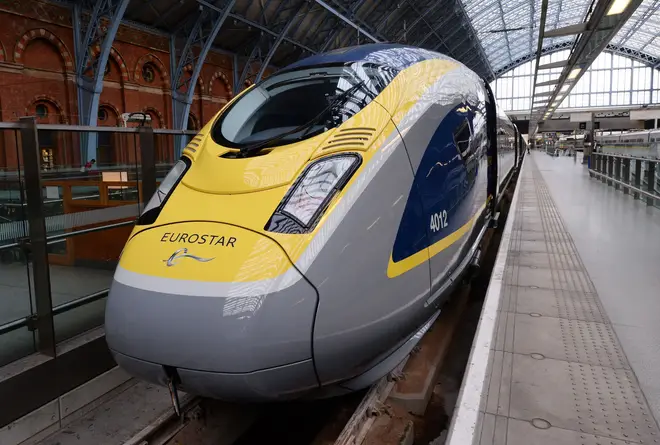 Brexit Secretary Dominic Raab has said that he believes Britain will be able to reach the necessary agreements with France, Belgium and the Netherlands where the Eurostar runs to.
Mr Raab said: "We're confident we will have continuity on Eurostar, even in the worst case scenario of a "no deal" situation.
"We are working, not just with the domestic preparations we need to do, but with the Belgians, the Dutch and the French to make sure that not just passengers going on holiday, but also goods can continue to flow."
Britain is expected to leave the European Union at 11pm on the 29th March 2019, but the government still face a number of hurdles in reaching an exit deal with the bloc.